The Israeli Occupation Demolished a Groundwater Well in Toubas governorate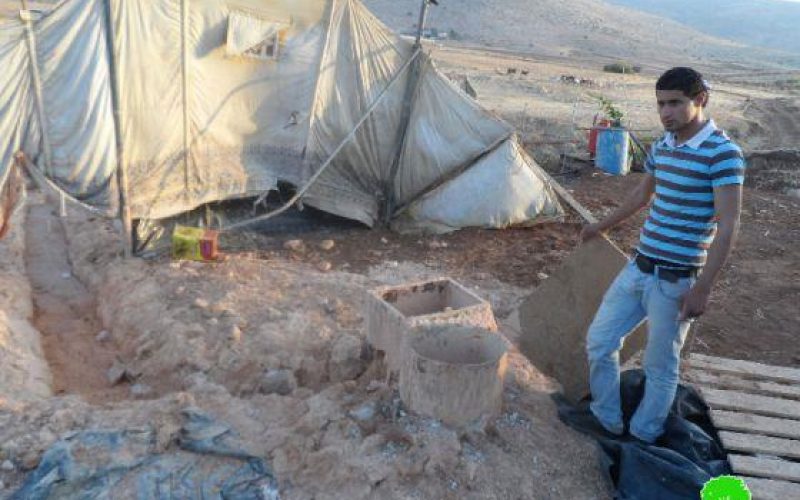 Violation: Demolishing a well under construction
Date: 08/07/2013
Perpetrators: The Israeli occupation army
Victims: A farmer named Yousef Qteshat
Details:
Water is the foremost important source in the agricultural industry for people in the Palestinian ghors. The Israeli occupation has been working on seizing the agricultural lands in the gohrs by taking over a water cistern and prohibiting Palestinians from taking advantage of it. In order for their mentioned plan to work, the occupation founded an Israeli corporation known as "Maicrot", which gave itself the full right to excavate and look for water. Palestinians have to buy their shares of water from the mentioned company!
The Israeli occupation forces demolished an under-construction well in Al-Baqea valley, Toubas, where they demolished the well and confiscated the tools used in digging. The farmer the well belongs to is Yousef Qteshat, who wanted to build the well in order to water his 8-dunum land along with the lands surrounding the well.
The Israeli occupation continues in its policy of destroying the Palestinian agricultural industry and making it a subordinate to the Israeli by following steps, one of which is confiscating the Palestinians' right to water in the occupied lands.
It is noteworthy that this is not the first attack on wells in Al-Baqea valley whose is area is more than 15,000 dunums. The soil fertility is among the best in the West Bank. The valley was a destination for investments of agricultural industry and livestock while Al-Atof valley, near Al-Baqea, was a station for Bedouin gatherings. Alas, the Israeli practices have undermined the Palestinian existence there.
The Israeli occupation, by building trenches throughout Al-Baqea, succeeded in isolating and then transfroming hundreds of dunums for pastoral purposes into lands used in expanding "Baqot" colony in the heart of the Palestinian ghors.
The Israeli occupation build two trenches. The first is 2m deep and 3km tall. It isolated 15, 000 dunums from the Baqea valley for the benefit of "Baqot" colony. That alone led to the damage of the livestock wealth and its decrease to the half of what it used to be.
The first apartheid trench, built in April 2011, posed a communication obstacle between the residents of Bedouin tents that are widespread in the region. It is good to know that the Israeli occupation warned the Bedouins not to get close near the sideways of the trench. That means more seizure of pastoral lands and damage of agriculture in the ghors.