Stop-work orders for a health clinic in Jabna village- Yatta / Hebron governorate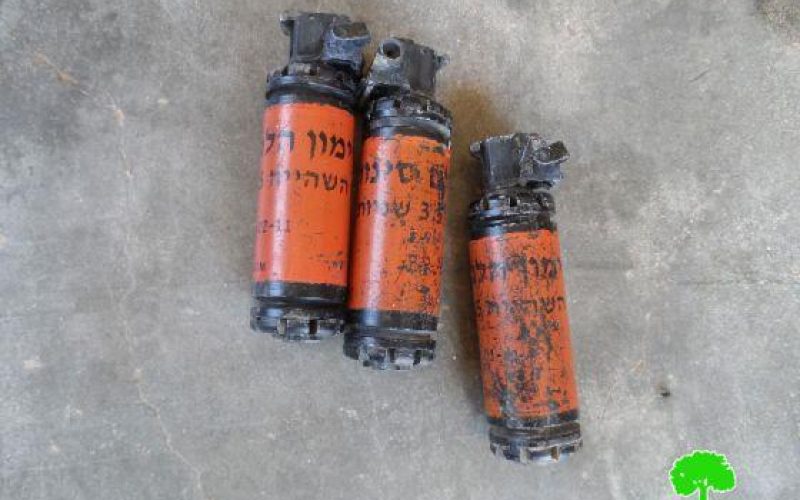 Stop-Work Orders in Yatta

Violation: Stop-work orders for a health clinic

Date: 03/07/2013

Location: Jabna village- Yatta/ Hebron governorate

Perpetrators: The Israeli Civil Administration

Victims: People of Jabna
The Israeli occupation authorities delivered orders to stop working and building in a health clinic that serves the people of Jabna.
On 03/07/2013, two vehicles of the Israeli civil administration came to the Jabna village and delivered the orders to young people standing near the clinic.
The order stated that the clinic is unlicensed and called for a halt in the construction work. 25/07/2013 was set as the date for "Subcommittee Inspection" meeting to consider what it describes as "demolition or returning the building to its previous status."
The clinic is a tent founded on a concrete floor and is a donation from the Italian government after the people of Jabna requested it from the Italian consul who visited the village to observe the Israeli practices in the region. The occupation authority declared last year that Jabna and other villages in Yata are within the "Area of Shooting 918" and thus people are not allowed access there.
After that declaration, many consuls and ambassadors from different countries, among whom is the Italian consul, came to visit the village where their help was asked.
At the beginning of June 2013, the directorate of Health Ministry south of Hebron informed the citizens of Jabna that the Italy government provided them with a tent to function as a clinic. It also provided them with medical tools necessary for the clinic like beds for patients, electricity engine and other things. The people built the tent over a concrete land.
Some of the citizens pointed out that a medical crew from the Palestinian Health Ministry has been working in the clinic every Wednesday to examine patients and give children vaccines. The population of the village is 300 and were first treated by "Doctors without Borders" in the mosque of the village.
After receiving the order, people are afraid the clinic is going to be demolished by the Israeli authorities. Especially after declaring the place within the "area of shooting 918", attacks from the Israeli occupation have intensified. Khalid Al-Jabaren testified to an LRC observer that one night an Israeli soldier threw a sound bomb to Khaled's family tent. Al-Jabaren kept the bomb as evidence.
Picture 6: Sound bombs thrown at Al-Jabaren's tents