A Stop-Work Order for 4 Storehouses in Hebron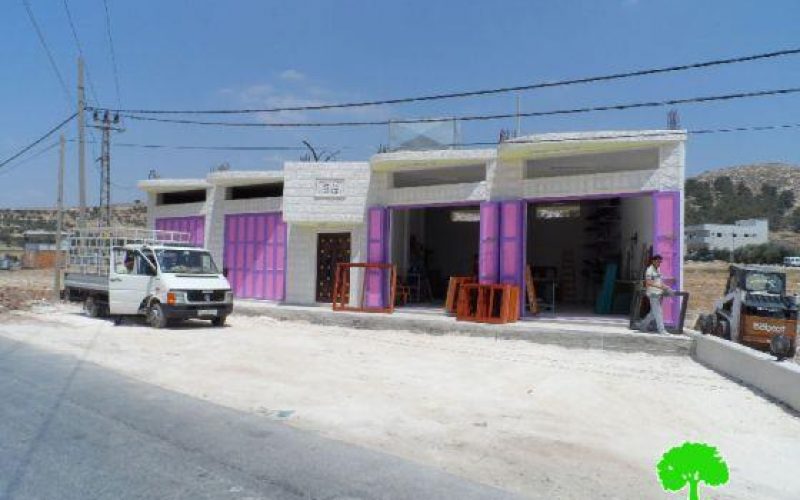 Violation: A stop-work orders for four storehouses
Date: 19/7/2013
Location: Deir Samet/ Hebron
Perpetrators: The Israeli Occupation Civil Administration
Victims: 3 citizens
Details:
On 19/07/2013, the Israeli occupation authorities issued orders to stop working and building in 4 storehouses owned by three brothers: Sadi, Mar'I, and Mahmoud Al-Sharha in Deir Samet village, west of Hebron.
Mar'i Al-Sharha stated that members of the civil administration of the Israeli occupation came to give orders to stop working in the storehouses under the pretext of being unlicensed. The order no. 151681 stated that, "the building was constructed without license and thus all construction work has to stop." They pointed 4/8/2013 as the date of "The Inspection Subcommittee" meeting in Beit El colony to consider demolishing the building or returning it to its status quo.
Pictures 2+3: The threatened structure
Looking at the threatened building, it is about 4 storehouses built of cement and stone. Two Al-Sharha brothers used as an Aluminum workshop while the two others used it as a storehouse for tools. They finished building in 2013. The total area of the threatened building is 300m2.