Colonists Burn a 5-donum-plot Land in Nablus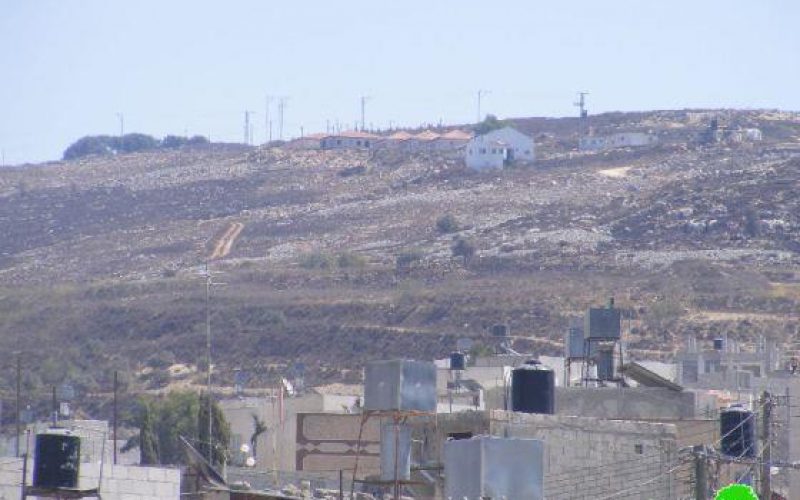 Violation: Burning 5 donums of agricultural land
Location: Sorra village/ Nablus governorate
Date: 29/06/2013
The Perpetrators: colonists of Gilad Zohar
Details:
In the summer's boiling heat, colonists of Gilad Zohar sat fire to a 5-donum piece of land in Sorra village, particularly in an area known as "Al-Sath" near the mentioned colony. The targeted land is contiguous to the settlement and adjoining road no. 60. It is worth knowing that the landowners from Sorra village are not allowed access to their land since 2000, i.e. since the establishment of the colony. Thus, the land is rendered useless. It is noteworthy that fanatic colonists tried to delay the arrival of a civil defense crew who came to extinguish the fire. That obstruction made the fire spread as far as five donums.
Settlers' attacks, especially those of Gilad Zohar, seem to be periodic, recurrent, and take many forms such as setting fire to crops, attacking and beating farmers, stealing crops, killing livestock, damaging tools, and attacking houses. In one year, more than 40 attacks were recorded. All of this without any legal deterrent to prevent them. Palestinian farmers filed complaints against settlers of Zuhar at the Israeli Correlation but to no avail.
Today, after more than 13 years since the establishment of Gilad Zohar outpost, settlers still enjoy the blessings of the Israeli occupation institutions. The settlement took over more than 200 donums of agricultural land. It is also a meeting point for fanatics who are ever willing to attack and offend. It is good to know that there are Israeli military towers around the colony that protect and safeguard settlers.
According to the available data, attacks from the settlers are organized by the grandchildren of "Zuhar", the greatest of settlers in West Bank. They bring fanatics from "Kiryat Arba'" to "Gilad Zohar" every Saturday by buses in order to participate in attacking farmers.
Prepared by
The Land Research Center
LRC