Avnei Hefetz goes under expansion work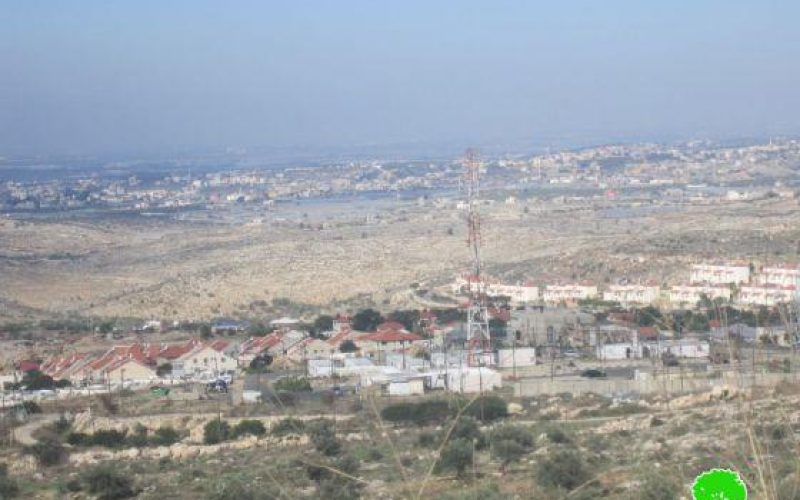 Violation: Expanding an Israeli settlement on Palestinian lands
Date: 13/06/2013
Perpetrators: Colonists of Avnei Hefetz
Details:
The Israeli dozers began construction work aiming at expanding Avnei Hefetz colony, south of Tulkarm. They ravaged vast areas of Kafr al Labad and removed 40 caravans. They also opened an agricultural road to link the new outpost with Avnei Hefetz colony.
In a field research trip taken by an LRC employee near the targeted location of construction, he found that it is a barren piece of land used before 1987 by farmers to harvest grain and graze sheep. After the construction of Avnei Hefetz colony, it has become difficult to come near the place in fear of attacks by colonists.
The expansion step comes in agreement with the policy of the Israeli occupation and the radical rightist government that aims at increasing colonization in the West Bank and Gaza. Developing infrastructure and building prefabricated houses on Palestinian lands are some evidence of this policy.
Kafr al Labad lands are planted with grain, beans, fruit and olive trees. Some lands were reclaimed. About 25% of the village's total area are agricultural lands. (According to Kafr al Labad village council)
Avnei Hefetz colony:
Built in 1987 on lands confiscated from Kafr al Labad and nearby villages, Avnei Hefetz has a built-up area of 1397 dunums.
It has a population of 964 colonists. The colony devoured 355 dunums of Kafr al Labad. (GIS department- LRC).
Avnei colony has expanded throughout the years. At the beginning, it started with 12 caravans. The number increased until it reached 70 caravans. Then 40 caravans were added. In 2000, the colony underwent intensive colonial activities especially that its strategic place was used for security reasons during the second Intifada. (Source: Foundation for Middle East Peace)