Razing Houses in Al 'Auja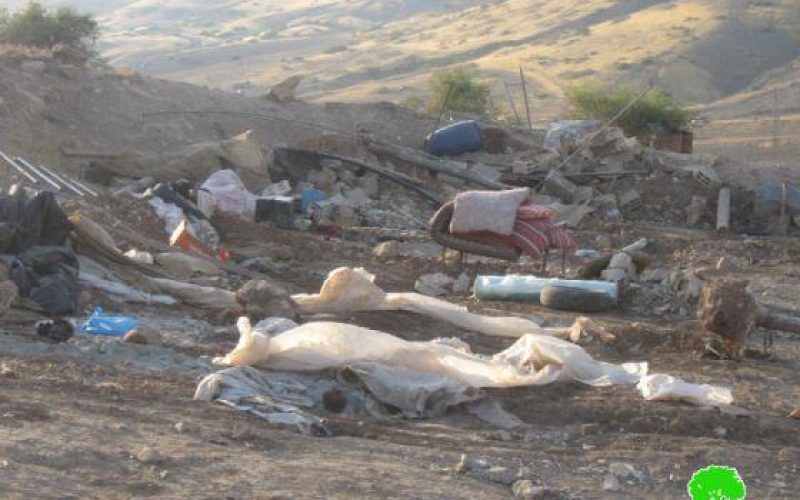 Violation: demolition of residences.
Date: May 8, 2013.
Perpetrators: the Israeli Occupation Army.
Victims: 3 Palestinian families (11 people including 3 children).
Details:
On May 8, 2013, a new wave of Israeli attacks against Palestinian residences took place in Al 'Auja village near Jericho where the Israeli Occupation Army demolished 3 Palestinian residences on the pretext of unlicensed construction in area classified 'C' according to Oslo.
It is noteworthy that targeting Palestinian residences with demolitions and evictions have been a core issue in the Israeli policies which are designed to serve colonial expansions.
Table 1: demolished structures:
Area (m2)

Under construction residence

Under construction residence
25 structures are threatened with demolition in al 'Auja village as they already received demolition orders while 9 structures were demolished in recent years.