Demolition of Three Industrial Workshops in Jinsafut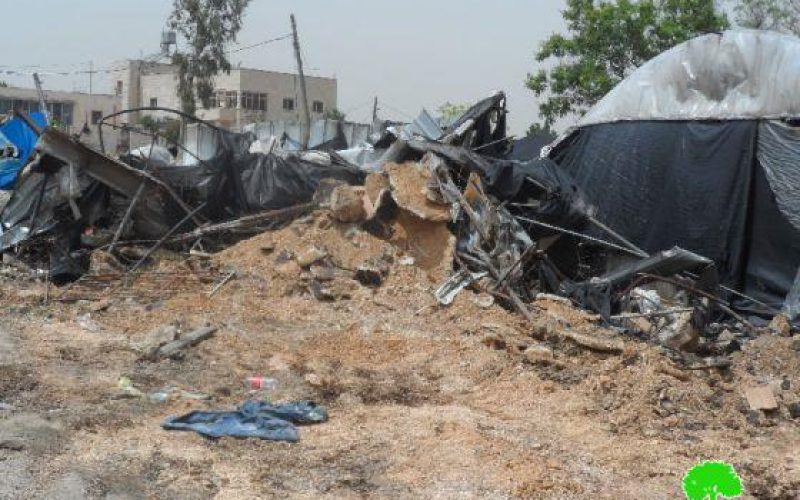 Violation: demolition of 3 structures.
Date: May 1, 2013.
Details:
On May 1, 2013, the Israeli Occupation Army demolished three industrial workshops in Kinsafut village under the pretext of unlicensed construction in area classified 'C' according to Oslo.
The structures edged bypass '55' and they were built of wood and metal slabs.
Table 1: demolished structures:
Area (m2)
The demolished structures received demolition orders on November 9, 2012.
It is noteworthy that 55 structures in Qalqiliya have received demolition orders; 22 of these structures are located in Jinsafut village.
8 structures have already been demolished.
Demolishing threats are part of the Israeli psychological war against the Palestinians; demolished residences are chosen randomly leaving people with fear and anxiety all the time.