Demolishing Workshops in Hizma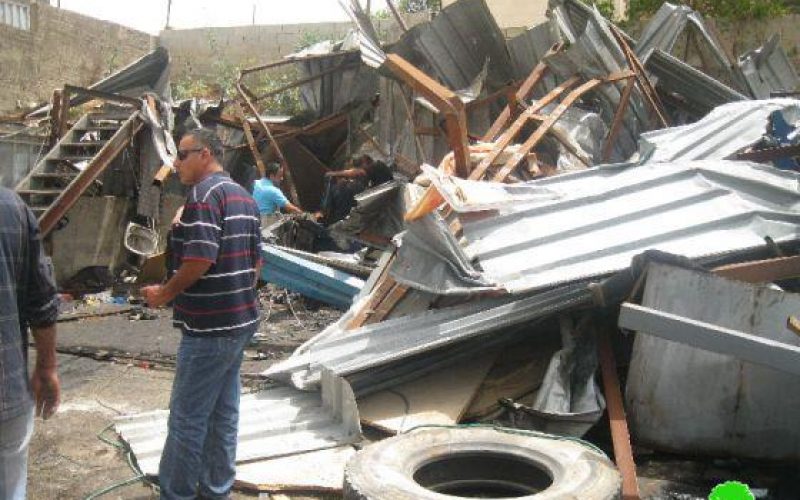 On May 29, 2013, the Israeli Occupation Army demolished two mechanic shops in Hizma; both garages are property of Awad Zaghloul who rented them to two Palestinians; Awad said: "both garages were built in 2002 and have been operated by 13 people. On May 29, 2013, a large Israeli force showed up and showed me a demolition order which I have never received. The dozers immediately began the demolition, they did not allow us to take anything out".
Hizma has been targeted many times with demolitions due to its location nearby the segregation wall and the Israeli intentions to separate it from the Occupied City of Jerusalem.