Cutting down 63 olive trees in At Tawani village near Yatta – Hebron.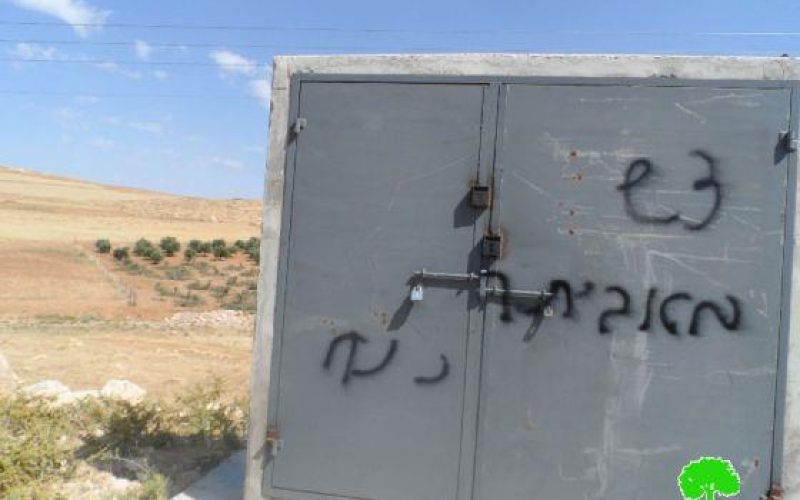 Violation: cutting down 63 olive trees.
Date: May 10, 2013.
Location: At Tawani village near Yatta – Hebron.
Perpetrators: colonists of Maon.
Details:
On May 10, 2013, colonists of Maon cut down 63 olive trees in an olive field property of Khader al Umoor.
The field is located in At Tawani village to the east of Yatta.
The owner received a call from one of the neighbors who passed the news to him; he rushed to the field to find that 63 olive trees were cut down; he could also see "Payback" signature; Payback is a group of colonists who have been responsible for numerous attacks against the Palestinians in the West Bank.
Picture 1-11: scenes of the attack
The owner called the Israeli Police which showed up with a tracker; they launched an investigation; the tracker said: "4 or 5 people came from Maon and went back to it".
The Police told al Umoor that he must file an official complaint at Kiryat Arbaa Police Department; however, the Ploce never got back to him.
63 trees, most of them are over 40 years of age were cut down.
Al Umoor said that his brothers, their families, and him (around 70 people) will suffer greatly due to the attack as an expected product of 200 liters of olive oil is gone in an instant.
He said that colonists cut the branches of some of the trees in 2006 but he managed to revive them; however, they came back to finish what they started.