Colonists Set 137 Olive Trees Alight in Burin Village – Nablus Governorate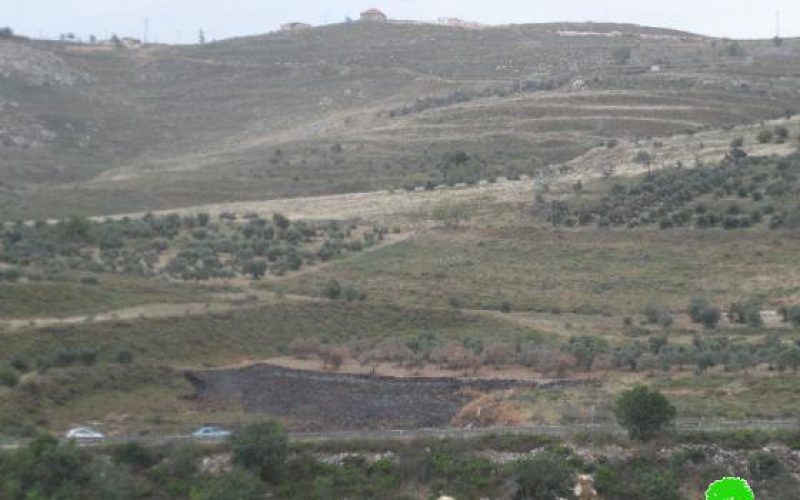 Violation: burning and cutting trees.
Location: Burin, Nablus.
Date: May 1, 2013.
Details:
On May 1, 2013, a group of colonists started a fire in olive groves in Burin village. The blazing flames erupted to damage 137 olive trees.
The colonists also cut ten olive trees using saws and axes.
Soon afterwards, The fanatic colonists group attacked Ayman Sofan residence in Burin, breaking its windows and damaging the surroundings; it is noteworthy that this specific residence is one of the most targeted in the West Bank.
Table: Victims:
113

137

10
The Colony of Yizhar:
The colony of Yizhar was established in 1983 on Palestinian lands belonging to the villages of Burin and Asira Al Qiblia south west of the city of Nablus. The colony has expanded multiple times ever since as additional areas were confiscated for that purpose. The additional dunums were taken from the villages of Burin, Asira Al Qibliyya, Urif, Madama and Huwwara. The built-up area of the colony was 158 dunums as of 2005 while the area of land under its jurisdiction is about 1,800 dunums.
The number of Israeli colonists in the colony has grown over the years; in 1983 there were 64 colonists while in 1998 the number grew to 291. In 2004 around 534 colonists lived there.