Colonists Cut Down 28 Trees In Deir Jareer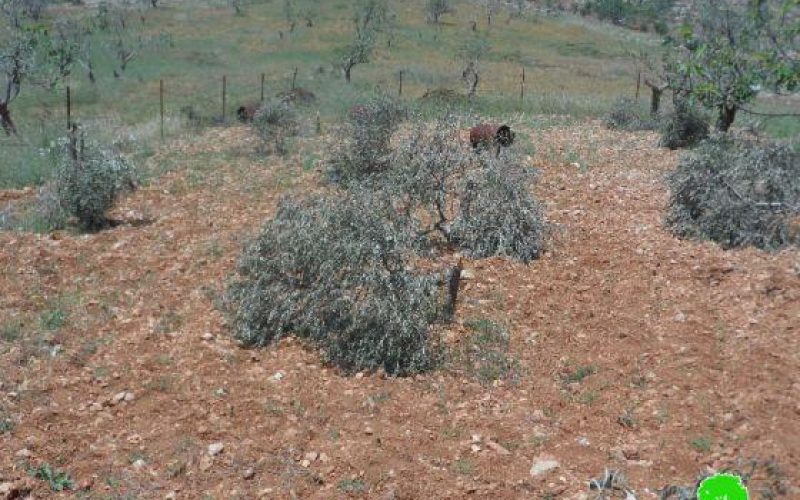 Violation: cutting down 28 trees.
Location: Al Karm area in Deir Jarir village – Ramallah.
Date: May 2, 2013.
Details:
On May 2, 2013 a group of colonists broke into Deir Jarir village before cutting down 28 trees.
The colonists took full advantage of the large distance between the olive groves and the village residences to impose as much damage as possible.
Table 1: inflicted damage:
Deir Jarir has been subjected to numerous attacks in recent months; weeks earlier, Israeli colonists set 10 vehicles alight in the village.
Deir Jarir:
It is located 13 km to the north east of Ramallah, 900 meters above sea level; it is connected the surrounding Palestinian towns and villages via a lonely main road. i
ts total area is 33,200 dunums, planted mostly with olives, fig, grapes, and other fruits.
The village organizational plan includes 817 dunums while it is inhabited by around 5000 people.