Colonists Uproot and Steal Olive Seedlings in Al Zafaran area in Sa'ir – Hebron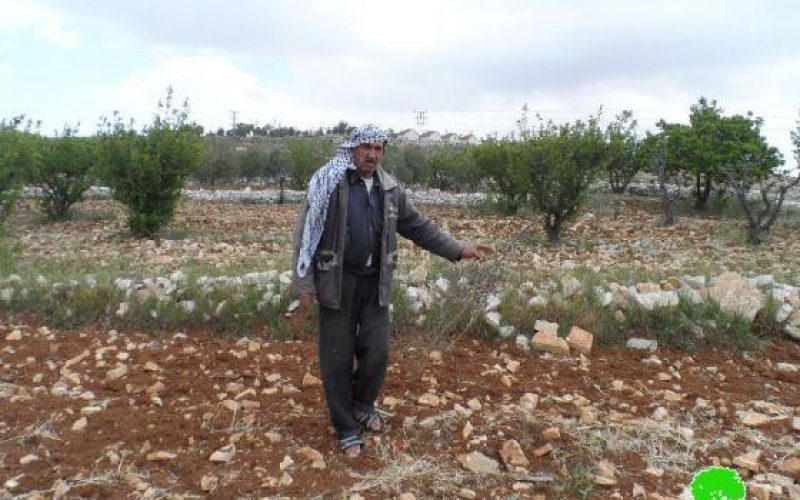 Violation: uprooting and theft of olive seedlings.
Date: April 16, 2013.
Location: Al Zafaran area in Sa'ir – Hebron.
Perpetrators: colonists of Asfar.
Victims: Kamal Shalalda and Ganayem Warasna.
Details:
Kamal Shalalda said that he went to his field on april 16, 2013 to see 20 olive seedlings uprooted and thrown onto the ground; he said that some of the seedlings were missing, indicating that they were stolen.
Kamal planted the seedlings weeks earlier; they were provided by the Palestinian Ministry of Agriculture through the 'Green Palestine' Initiative. He also pointed that several attacks were carried out against his children and family by the colonists and that they were banned from entering the lands several times.
Picture 5: Asfar colony
Ganayem Warasna reported that on April 1, 2013 colonists of Asfar uprooted 15 seedlings before stealing them.
Picture 6: Warasna's uprooted seedlings
He pointed that the colonists carried out a similar aggression last year when they uprooted 13 seedlings before stealing them and the fence that surrounded them. The colonists intend to force the people to abandon their lands to facilitate their capture.