Knocking down retaining walls and breaking of trees in Wadi al Amir in Halhul – Hebron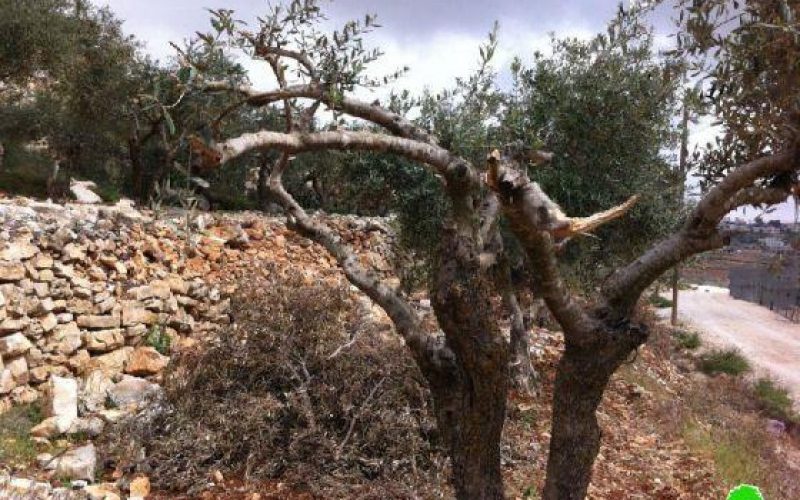 Violation: knocking down retaining walls and breaking of trees.
Date: march 13, 2013.
Location: Wadi al Amir in Halhul – Hebron.
Perpetrators: colonists of Karmi Zur.
Details:
On March 13, 2013, a group of colonists attacked a plot located in Wadi al Amir area in Halhul.
The owner, Abdullah Aqel, said that the assailants destroyed the retaining walls and broke some of the olive trees.
He said: "my brothers saw a group of colonists knocking down the retaining walls; they notified the Coordination Office and the Israeli Police showed up.
We filed an official complaint to the Police."
He said that they own a 2-dunum-plot behind the wall which they can only access by getting a special permit and under the monitoring of Israeli soldiers.
He pointed that after finally managing to get to the plot and repairing the retaining walls the colonists came back and this time they broke the branches of 4 olive trees.
He pointed that they tried to visit the land while being accompanied by Halhul Mayor and representatives of the ICRC but the soldiers held them at the gate and sent them back.
In 2006, the Israeli Occupation Authorities decided to open a road that penetrates Aqel's land leaving 2 dunums inside the colony boundaries.
The owner said that the colonists are trying to force them away and prevent them from using it in a step towards permanent annexation.