Even after the Israeli Supreme Court orders to dismantle the apartheid wall surrounding Adam colony, colonists cling to it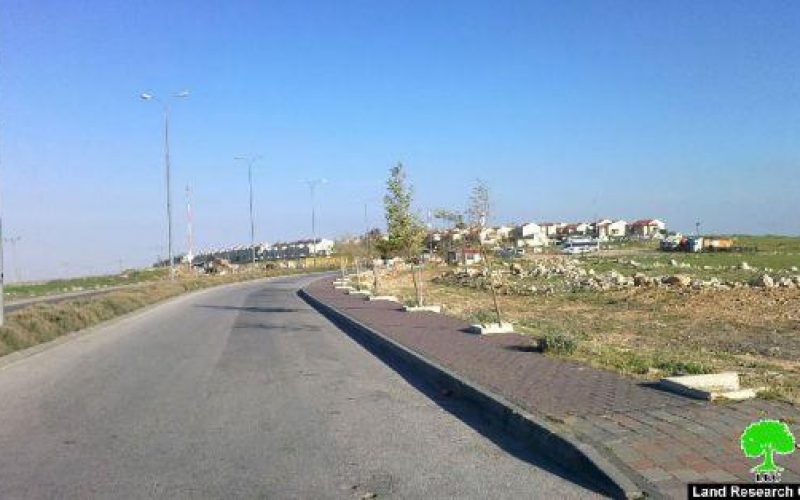 Violation: Colonists refused to comply with the court ruling of dismantling the wall around Adam colony
Location: Jaba'- Ramallah
Perpetrators: Colonists of Adam
Victims: A big number of farmers
Despite the ruling of the Israeli Supreme Court to dismantle the apartheid wall surrounding Adam (Geva Benyamin) colony. The wall was built in 2007 resulted in isolating 240 dunums of Jaba' lands and annexing them to the colony. From that day on, farmers have been deprived from taking advantage of their agricultural lands or even having access to them. The Israeli army along with colonists justified this confiscation as necessary for securing and protecting the colony.
The local council of Jaba' expressed their objections against the confiscation taken place in 2007. They were deterred several times in the court that kept justifying the colonists' action and the security reasons the Israeli occupation army leadership approved of the action.
After many court sessions, the Israeli Supreme Court decided that the wall be dismantled for it confiscates lands belong to farmers of Jaba'. The decision was received with objection from the colonists and procrastination in execution by the Israeli occupation army which has not done anything since the ruling of the court on 13/03.
The confiscated lands are originally pastoral lands used by farmers in sheep grazing and have 2 houses built before 1967 and belong to people from Jaba'.
Jaba' is 11 km north of Jerusalem. Its total area is 13,407 dunums and its built-up area is 253 dunums. The village is surrounded by Mikhmas, 'Anata, Hazma, Ar Ram and Dahiyat al Bareed. It has a population of 3700 people, according to a 2010 census.
Geva Benyamin colony was built in 1983 on 369 dumus of Jaba' lands, north of Jerusalem.