The Israeli Occupation Army Demolish a Mobile Home in Idhna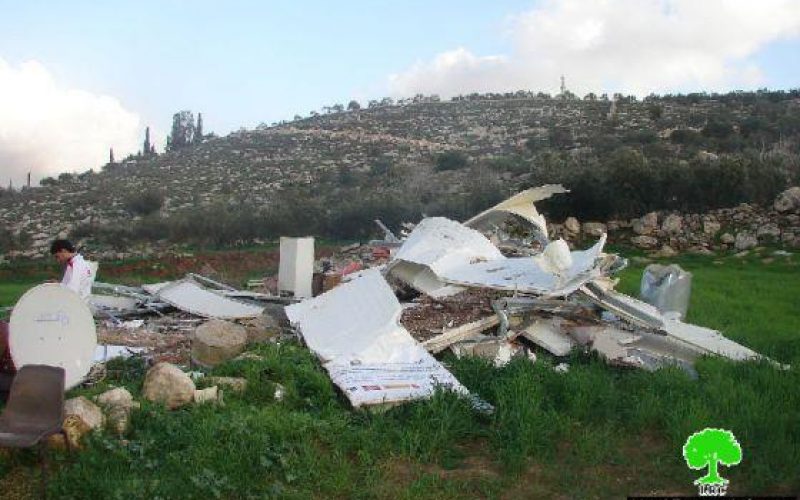 Violation: demolition of a mobile home.
Date: February 11, 2013.
Location: Wadi al Bir in Idhna, Hebron.
Perpetrators: the Israeli Occupation Army.
Victim: Mohammad Tmeizi.
Details:
On February 11, 2013, the Israeli Occupation Army demolished the residence of Mohammad Tmeizi located in Wadi al Bir area in Idhna town. The owner said that Israeli troops accompanied by officers of the Israeli Occupation Civil Administration and some workers broke into the area; the workers cleared the contents of the caravan before being knocked down by the dozers. He said that the caravan was provided by the International Solidarity Movement after the demolition of his residence in 2011; the residence was demolished on the pretext of unlicensed construction.
He said that he placed the caravan on an agricultural field that he owns; the field is his and his 5-member-family sole source of income. He pointed that he was handed a stop-work order for the caravan which he brushed aside knowing that there is no chance he will be granted a construction license especially after the demolition of his first residence.
The family was left homeless as a result; LRC field observer reported that the family was waiting for the ICRC to provide them with a tent to temporarily shelter his family. The demolished caravan was 50 m2 in area and had two bedrooms.