Demolishing parts of Al Buraq Court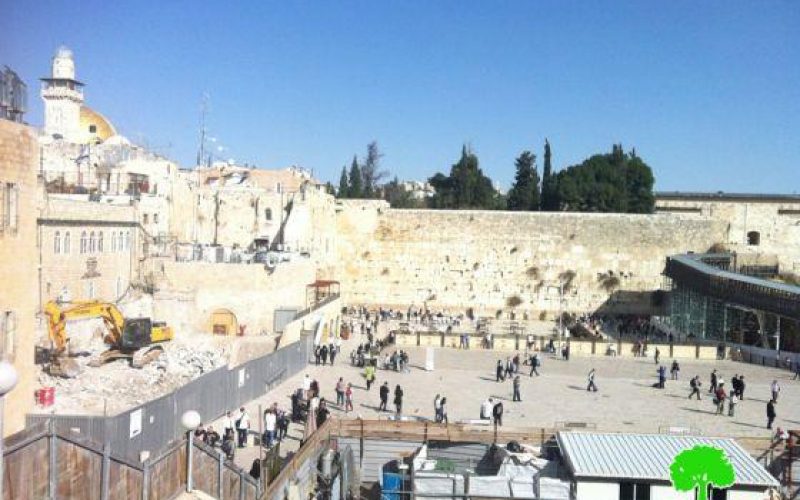 Israeli dozers embarked on demolishing part of a historical building located in al Buraq court in the Old City of Jerusalem. The Israelis intend to build 'Strauss' Center in the area which is a 4-storey complex that will hold a synagogue, a police station, Jewish offices, a Cinema and lavatories. The building is 50 meters away from Al Aqsa Mosque and will overlook Al Aqsa Courtyard.
The Israeli policy has been built around the judization of Jerusalem; the first thing the Israelis did after the occupation of the city in 1967 was the demolition of Al Sharaf neighborhood. Raed Salah, head of the Islamic Movement in 1948 Palestine warned of the plan and considered it an attack against the Islamic and Arab heritage of the city. It is clear that the Israelis are trying to forge history by erasing the Islamic and Arabic heritage.