Demolition of a pool in Al Baq'a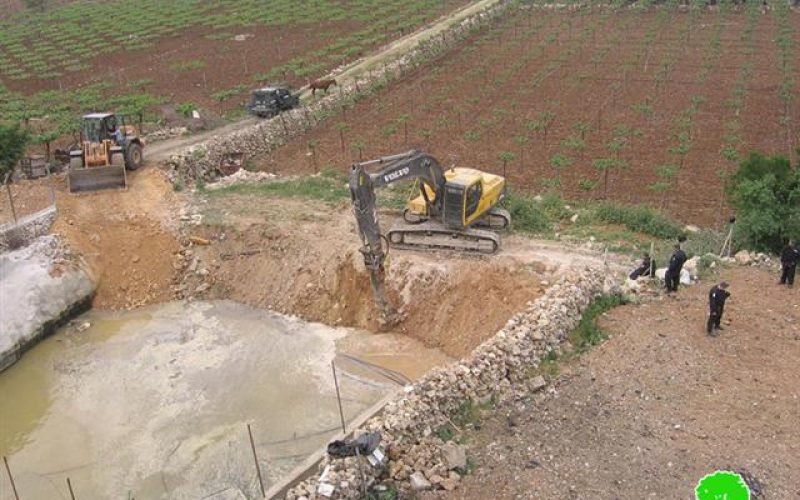 Violation: demolition a pool in Al Baq'a – Hebron.
Date: May 2, 2012.
Perpetrators: the Israeli Occupation Authorities.
Victims: Yahya Jaber.
Details:
The Israeli Occupation Authorities embarked on the demolition of a water pool on May 2, 2012. Israeli troops, 2 dozers, 2 trucks, and 2 jackhammers broke into the target area; soon afterwards, one of the jackhammers knocked the pool down while a dozer was destroying the edges. The other jackhammer and dozer were loading the trucks with dirt which was used to bury the pool.
Picture 1-5: demolishing
The 2500-m3 pool was built in 2007; however, it was demolished for the first time in 2009. He rehabilitated the pool, which he used to irrigate around 5 dunums, but his efforts to keep it were futile as the Israeli heavy machineries knocked it down once again. Jaber received demolition order on March 6, 2012 and a final warning; he said that he appealed to the order but in vain. It must be noted that the Israeli Authorities are intensifying their attacks on water source in the West Bank, especially in Hebron were 8 cisterns/pools were demolished in the past month.