Demolishing a Cistern and a Shack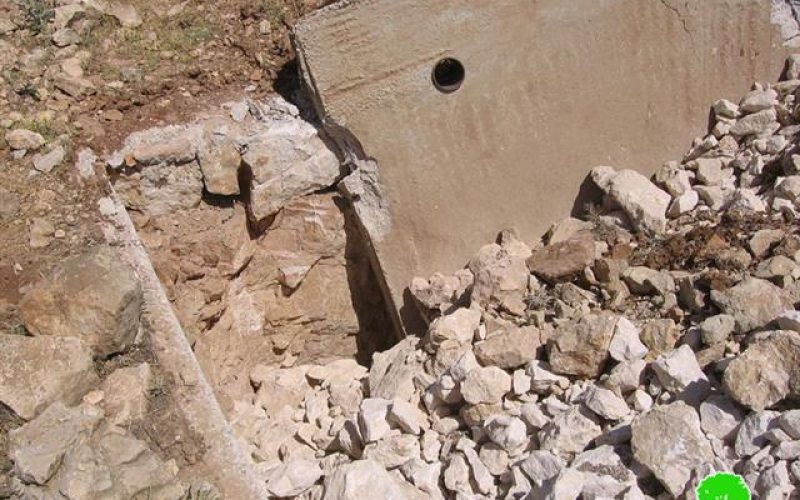 Violation: demolishing a cistern and a shack.
Date: May 6, 2012.
Location: Khallit al Furn – southern Hebron.
Perpetrators: the Israeli Occupation Civil Administration.
Victims: Jihad and Sha'ban al Rajabi.
Details:-
On May 6, 2012, the Israeli Occupation Authorities demolished a cistern a shack in Khallit al Furn. Eyewitnesses stated that Israeli troops accompanied by a dozer and a jackhammer broke into the village and embarked on the demolitions.
Picture 1-3: demolished and buried cistern
According to villagers, the cistern is the property of Jihad al Rajabi; it has been there for over twenty years and has been used for irrigation and a source of water for cattle in the targeted shack which was used as a barn. The cistern was 200 m3 while the shack was 50 m2. The dozers demolished the ceiling of the cistern and buried it with earth. They also demolished the shack which was built of metal slabs. Eyewitnesses said that the owner of the shack is a seasonal herder; luckily, there were no cattle at the time of the attack.