Demolishing a Carwash and a Vegetables Booth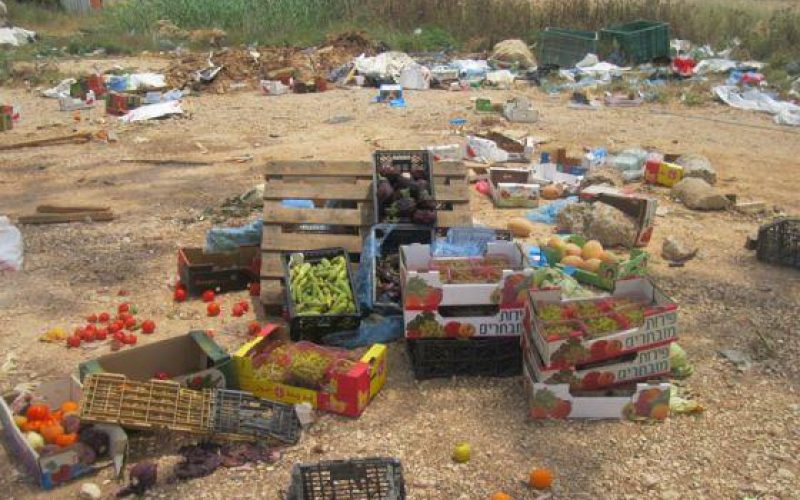 Violation: demolishing a carwash and a vegetables booth.
Location: to the south of Al Jalama checkpoint.
Date: May 9, 2012.
Perpetrators: the Israeli Occupation Army.
Victims: Mohammad and Khaldoun al Umari.
Details:
Al Jalma, 5 km to the north of Jenin, has been a victim of the Israeli occupation since the conquest of Palestine in 1948. The Israelis split the village into halves. With time, the village was subjected to more aggressions in the shape of the construction of the segregation wall and the destruction of a number of greenhouses which are considered a major source of income for the villagers.
On May 9, 2012, the Israeli Occupation Army broke into shops and booths around Al Jalama checkpoint. Soldiers demolished a carwash and a booth on the pretext of building without permit in an area classified 'C' according to Oslo.
Table 1: inflicted damage:
| | | | | |
| --- | --- | --- | --- | --- |
| Victim | Area (m2) | Family members | Children | Damaged structures |
| Mohammad al Umari | 60 | 11 | 7 | A carwash built of bricks and metal slabs |
| Khaldoun al Umari | 2 | 4 | 2 | A wooden booth |
| Total | 62 | 15 | 9 | |
*source: field Observations, Monitoring Israeli Human Rights Violations Unit – LRC
Picture 6-7: remains of the booth
Jalama:
Al Jalama is located 3 km to the north of Jenin; it is inhabited by around 2300 people who used to depend largely on agriculture and working in 'Israel' in their living. However, the Israeli measures hit the village's economy hard; there were four active water cisterns in the village which used to act as the main provider of drinking water and other usages as well.
The Israelis did not only confiscate the lands and the wells but also dried them out, forcing the locals to start buying water and transporting it using water tanks which deteriorated the village situation even more. Most of Al Jalama lands have been used for rain fed agriculture while 400 dunums are used for green housing, 300 dunums planted with olives, and 350 dunums used for irrigated agriculture.
The village of Al Jalama and the two towns of Sandala and Al Muqbeila (occupied in 1948) used to have social and economic ties as well as family ties as they were considered to be one unit. The clans present in these three towns include Al Omari, Abu Farha, Sahori, Sha'aban, Abu Issa in addition to the clan of Radi. These communities used to have one school and one mosque until the Nakba took place in 1948 when these communities were forcefully separated.
In terms of the Racist Isolation Wall, it was established on the villages' lands at a length of 3.5 kilometers with a width of 50 meters. It destroyed 175 dunums of Al Jalam's most fertile lands while isolating the village from its natural sister villages occupied in 1948.