Colonists Set Barley Crop Alight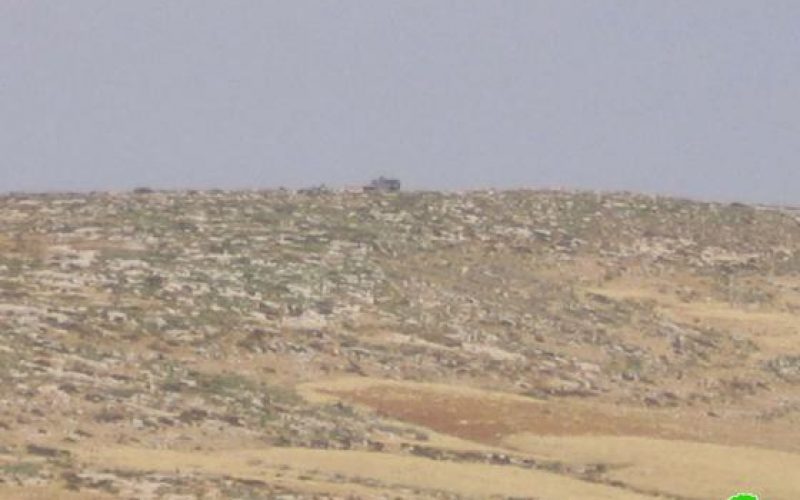 Violation: burning barley yield.
Date: May 20, 2012.
Location: Al Tawameen – Yatta.
Perpetrators: Beit Yatir.
Victim: Zyad al Mur.
Details:
Zyad al Mur said that Israeli colonists torched his barley yield in al Tawameen area, south east of Yatta. He said: 'we were gathering the barley and wheat crop in order to mill it later. Soon after we managed to gather a pile of grains, on May 20, 2012, we found that the pile was burned. The colonists did it, precisely, colonists of the nearby Beit Yatir where colonists are trying what they can to make us leave'.
He said that he called the Israeli Police which showed up with an Army patrol; he said that he filed an official complaint. Eyewitnesses said that they had seen an unusual movement of the Army and a patrol could be seen stationed at the hill nearby the site.
He also pointed out some previous aggressions against they, their work, their cattle, etc; emphasizing on the attack last December where 30 goats were stolen. He said: 'we were herding when around 30 colonists and a soldier surrounded us and confiscated the goats. We pleaded for an Israeli Court to get the cattle back which we did, however, 30 goats were missing'.
It must be noted that al Tawameen area overlooks Beit Yatir and Susiya colonies rendering it a target for further colonization. Recently, expansions in Susiya could be seen in the eastern and southern parts of the colony.