Stop-work Orders in Susiya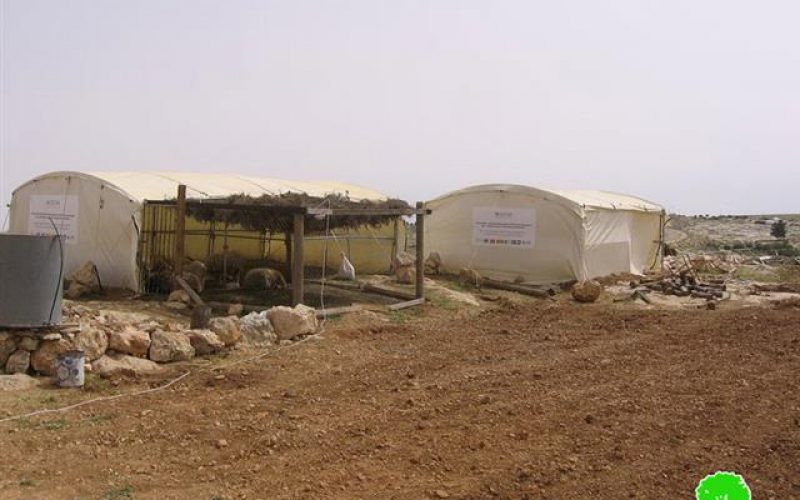 Violation: notifying tents in Susiya.
Date: April 17, 2012.
Perpetrators: the Israeli Occupation Civil Administration.
Victims: Mohammad Mighnim.
Details:
On April 17, 2012, the Israeli Occupation Civil Administration ordered immediate stoppage of any work done in 2 bower-like tents in Susiya. The wife of the owner said that Israeli soldiers broke into the area and placed the orders on the tents and took pictures of them before leaving.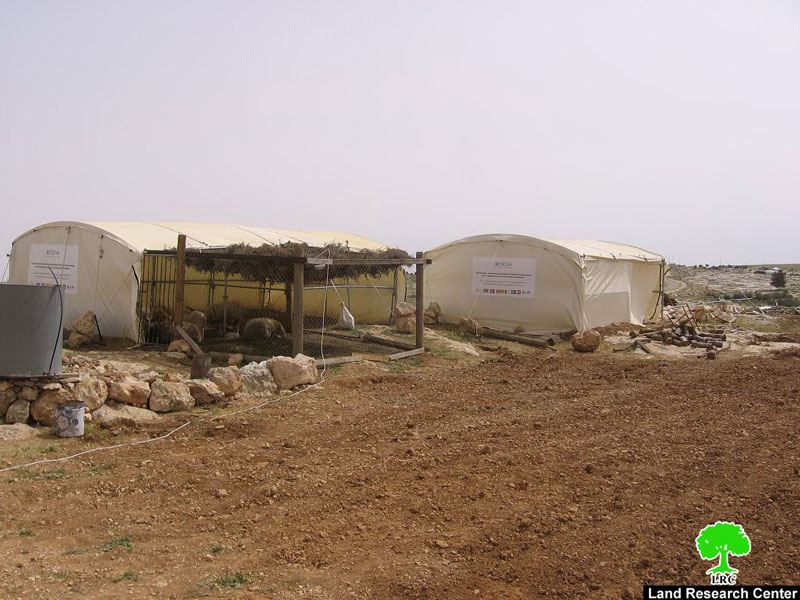 The owner said that he handed the order to Ta'ayush movement in order to help him in filing an official objection. He pointed that the orders stated that the tents were built without permit in an area classified 'C' according to Oslo. The orders also specified May 3, 2012 as the date of a hearing session to be Held in Beit El Military Court to decide on the fate of the tents. The tents were provided by UN OCHA, one of them was used as a barn and the other as a kitchen. The tents are 70 and 40 m2. Mighnim received a previous notification on November 30, 2011; one of them is used as a residence for the 13-m3mb34 family and the other as a storage.
These two tents were also provided by OCHA one day after the demolition of the family's structures on November 24, 2011. The owner said that the Israeli are trying to force him out and use his lands for the expansion of the nearby susiya colony. Mighnim owns 30 head of cattle and ten dunums of land in the area.