Preventing Farmers from Plowing their Lands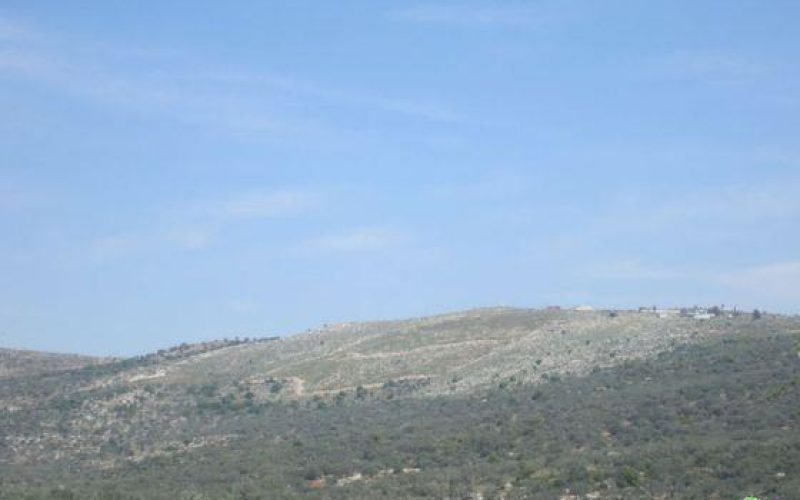 Violation: colonists of Kfar Tipuah prevent farmers of Yasouf from plowing their lands.
Date: April 3, 2012.
Location: western side of Yasouf.
Details:
The plowing season is a season where farmers work hard on conserving their lands and growing them. However, the Israeli Occupation Authorities and the colonists always put obstacles on the paths of farmers, preventing them from using their lands.
At the beginning of April of every year, Palestinian farmers head to their lands to plow them and prepare them for plantation. In Yasouf, some farmers headed to an area known as 'Al Qada' but they were stopped by colonists roaming the area. Colonists tried to prevent the farmers from plowing the lands by threatening them of murder and stealing their tools.
The Israeli Occupation Army role was simply the protection of the assailants b y declaring the area as a closed military zone and forcing the Palestinian farmers out. Meanwhile, colonists physically and orally abused a number of farmers.
Around 300 dunums of the western part of Yasouf have been inaccessible since 2000. While, at the same time, colonists are allowed to roam the area freely and even use the lands and steal the crops.
Pictures 1-2
Kfar Tipuah colony:
The colony over looks Zaatara checkpoint which splits the West Bank into two halves. Its total area is 233 dunums and it contains a military camp. The colony was established in 1982, so far, two outpost have been amended to the colony, these are:





Rihalim B located to the south of Yasouf






New Tipuah to the east of the village.
These two outposts took over around 1000 dunums of Yasouf lands.
The Palestinians Suffering:
The colony has been a source of suffering for Palestinians in the area due to the following:





Blocking agricultural roads.






Uprooting over 1000 olive trees in Tipuah surroundings in order to build a 'security fence'.






Releasing large numbers of wild boars which caused drastic damage to agricultural lands.






Pumping sewage towards the village and corrupting huge areas of agricultural lands.






Continuous confiscation of lands.
Yasouf:
Yasouf is located 6 km to the north of Salfit. It is inhabited by 1621 people. The village's total area is 8550 dunums including 1000 dunums of built up area. 300 dunums are subject to Israeli colonial activities.
Prepared by The Land Research Center
LRC