Karmi Zur Colonists Plow Palestinian Lands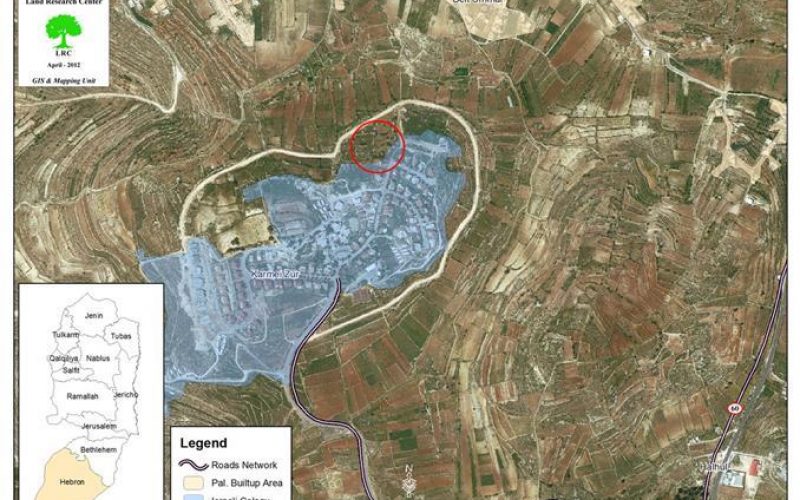 Violation: plowing Palestinian lands in al Katla – Beit Ummar.
Date: April 2, 2012.
Perpetrators: Karmi Zur colony security guards.
Victims: farmers of Beit Ummar.
Details:
On April 2, 2012, the security guards of Karmi Zur colony plowed Palestinian lands in al Katla in order to open a road connecting the colony to the 'security road' edging the segregation wall. Ahmad abu Hashem, a villager, said that he could get close enough to the colony to see bulldozers uprooting grapes and almond trees besides leveling lands. The target lands are property of:
Map 1: location of expansion
According to the eyewitness, dozers uprooted a number of trees and piled dirt in some spots; he assumed that it is a step towards leveling the road before laying the base course for the road which is estimated to be 100 meters long. He also reported seeing cement foundations which seemed to be put ahead of adding colonial structures in the area.
Picture 1 & 2: traces of aggression
As for land accessibility, Ahmad said that the Israeli Occupation Authorities issues permits to enter their fields on seasonal basis but even when they do, they expect colonists' obstructions and harassment.