Israeli Demolition Order for a Water Tank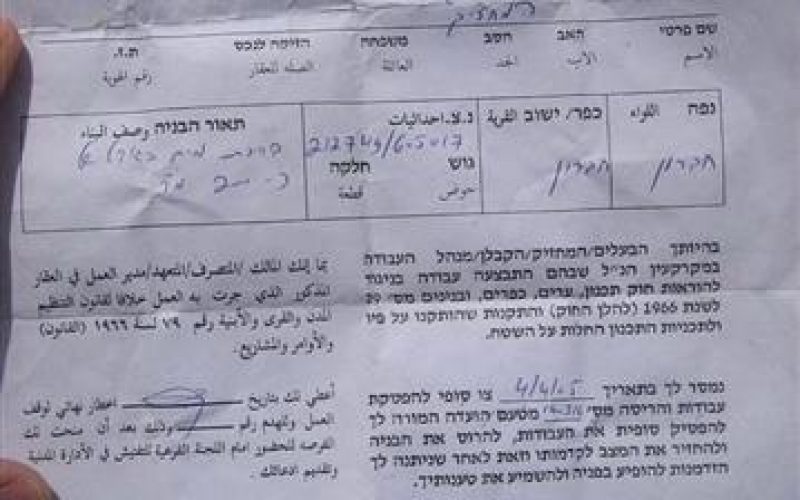 The Israeli Occupation Authorities issued an order entitled "last chance to object on a demolition order" for a water tanl owned by Yahya Jaber in Al Baq'a in Hebron City. The order numbered "236/04" and issued on March 6, 2012, said that on April 4, 2005, the order number "140316" was issued and ordered the immediate stoppage of any construction work in the designated plot.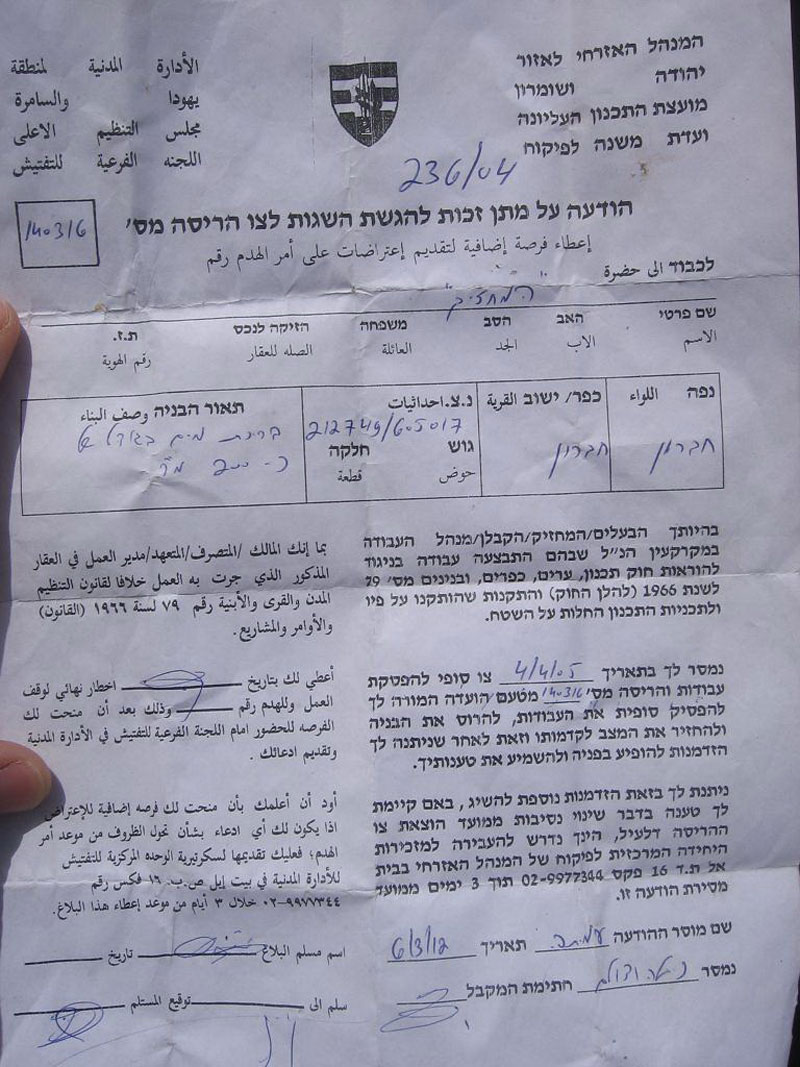 The order has given Jaber a 3-day respite to object to the previous order. However, the owner said that they will demolish the pool despite claiming to give second chances. He emphasized that demolitions of water tanks and pools have been a tren in Al Baq'a.
It must be noted that the Israelis have demolished part of the2500-m3– tank on June 8, 2009.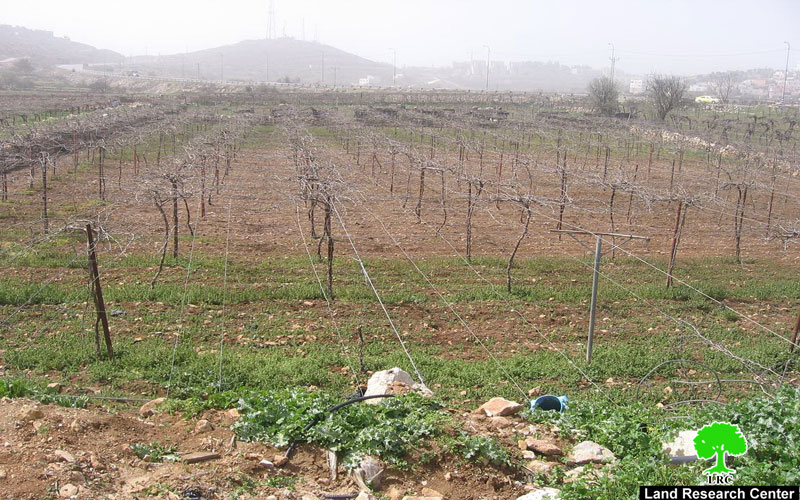 It must be noted that the Israelis do not only demolish the tank or pool but also bury it rendering it impossible to rebuild it.