Ravaging 345 Olive Trees in Turmus'ayya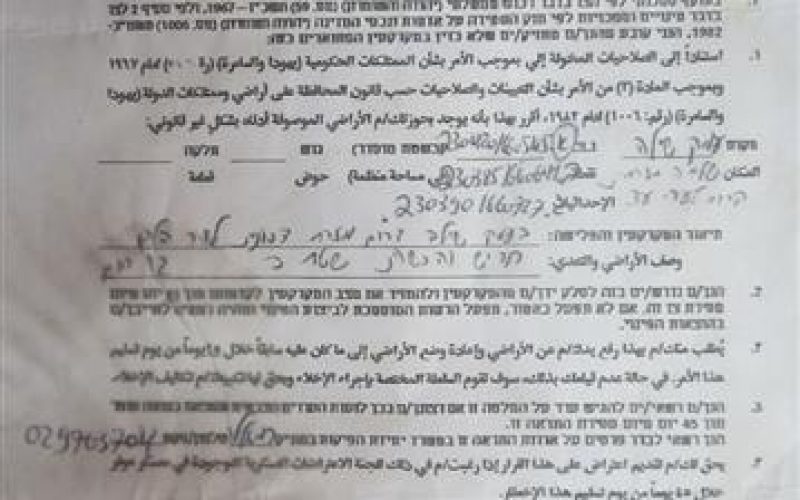 Location: Ras at Tawil in Turmus'ayya.
Perpetrators: Adi Ad colonists.
Date: February 15, 2012.
Victims: the heirs of Mohammad Rabi'.
Preface:
Turmus'ayya is famous for its high quality olives; huge spaces of the village are planted with olives which cover the need and provide decent surplus. However, the village and its fields are considered a constant target for the Israeli colonists' aggressions especially in Ad Dheirat area which connects the village with the nearby Al Mughayyir. Early 2001, Israeli colonial activities were fueled by the unabated support of the Israeli Governemnt led by PM Ariel Sharon. Adi Ad colony was established on Jalud and Turmus'ayya lands.
The area has been suffering from daily aggressions ever since. Olive trees are of high importance for the Palestinians due to its symbolic value as a symbol of struggle and commitment to the lands of Palestine.
Details:
On February 15, 2012, a group of Adi Ad colonists broke into Ras at Tawil area and leveled a 12-dunum plot, property of the heirs of Mohammad Rabi'; a total of 16 families (74 people including 51 children). The attack resulted in uprooting and cutting 345 olive trees. The colonists did not only cut the trees but also moved them into Adi Ad colony.
As usual, the Israeli Army provided the colonists with the 'legal' cover and protection; it claimed that it handed the owners an eviction order to be executed within 48 hours. The owners denied the claims and said that the soldiers placed the order on one of the rocks in the field while on their way out.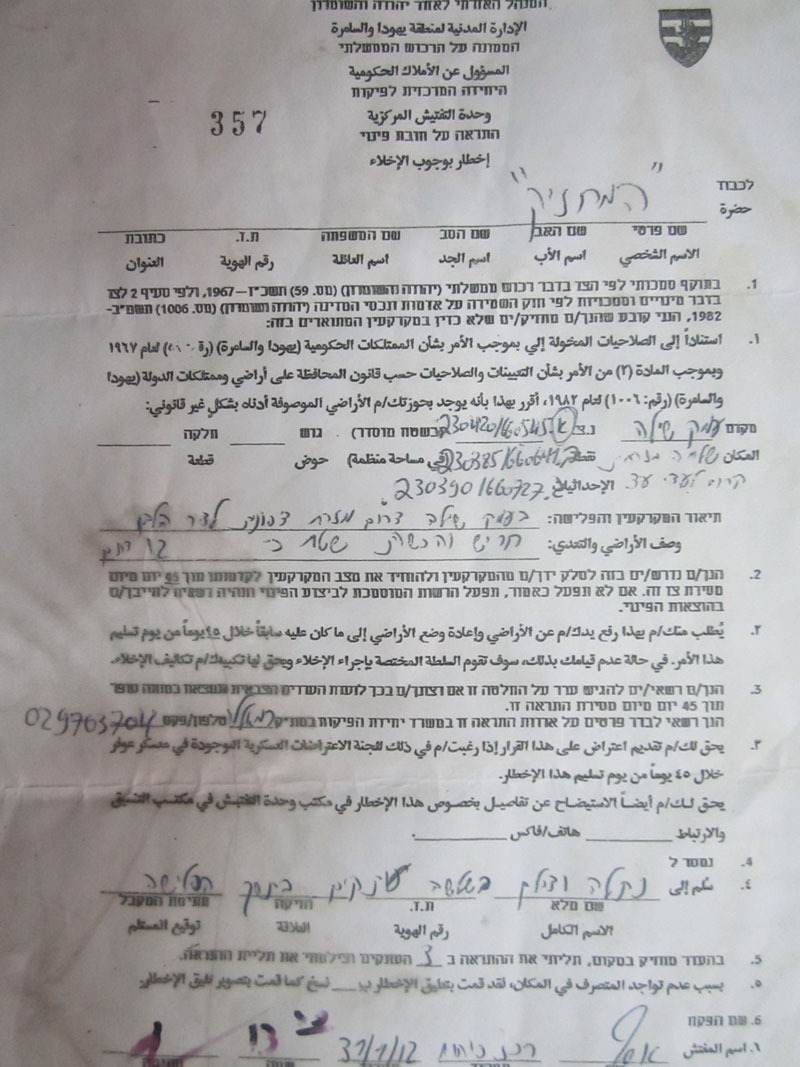 Sa'id Rabi', one of the heirs said ensured their ownership and said that they have all the deeds proving their ownership. He said: 'it is not the first attack, similar ones took place in recent years. In 1993, the colonists cut the trees down and leveled the plot. They filed a case in the Israeli Supreme Court claiming ownership of the plot. However, the Court ruled in our favor and confirmed our ownership. 20 years later, they came and did it again but this time the Israeli Army claimed that it is state property!'
Pictures: scenes of aggression
Turmus'ayya – an overview:
It is located 23 km to the north east of Ramallah city; it is 660 meters above seal level and is only 500 meters away from Nablus-Ramallah main road. Its total area is 17600 inhabited by around 5200 people by the end of 2010. Most of the inhabitants depend on merchandize and free lancing in their income; agriculture is a side income generator. The Israeli Occupation Authorities confiscated 4000 dunums in the eastern part of the village; lands mostly planted with trees. Shilo colony was established in the confiscated lands in 1978 which reached 1600 dunums in area. The colonialists did not stop there; land confiscations continued unabated and were used later for the establishment of Adi Ad colony.