Ma'oun Colonists Unleash their Cattle in Palestinian Lands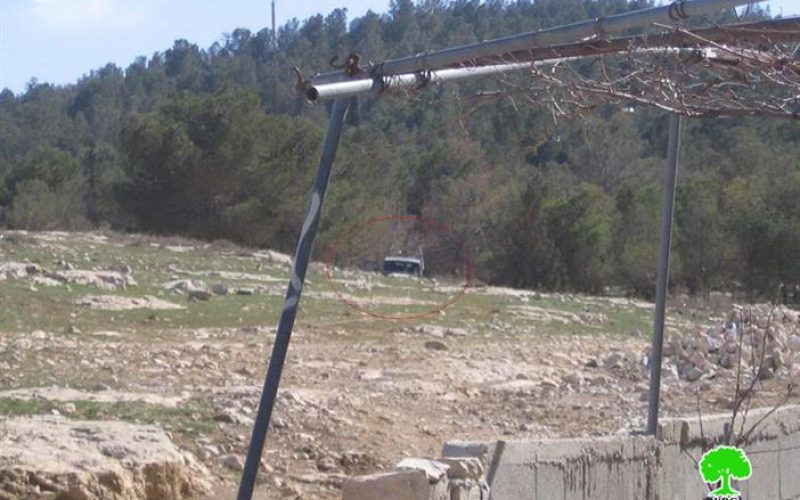 Villagers of At Tawani reported that Israeli colonists ravaged around 50 dunums of fields planted with grains by releasing their cattle in them. Musab Reb'I, a villager, said that the colonists released around 200 goats and sheep into the fields of 'Al Kharouba area'. He also said that the target area is part of 300 dunums that are owned by Reb'I clan and that the colonists do such a thing every once and a while. The lands are located to the east of Ma'oun colony which has been the base of numerous attacks.
Israeli soldiers were seen in the area at the time of the attack and were blocking the road leading to the target fields. He also said that colonists toured the village a week earlier and visited a nearby archeological site before having some religious rituals there.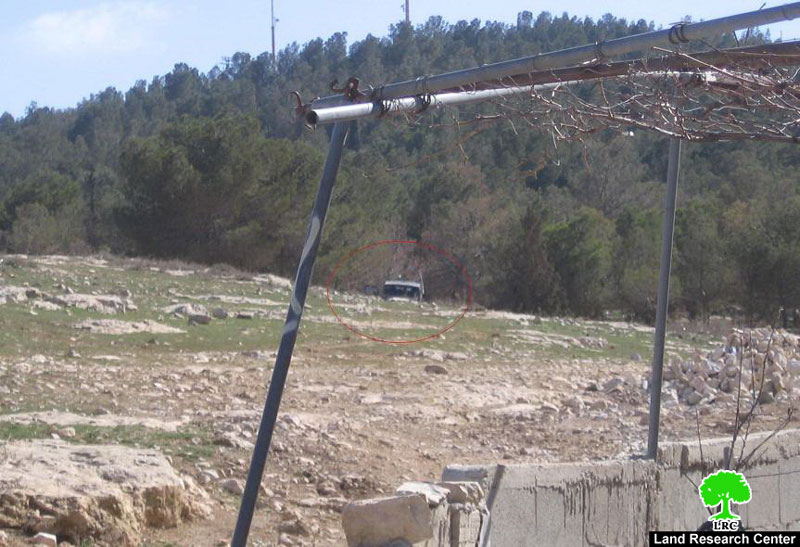 Picture 1: soldiers blocking the road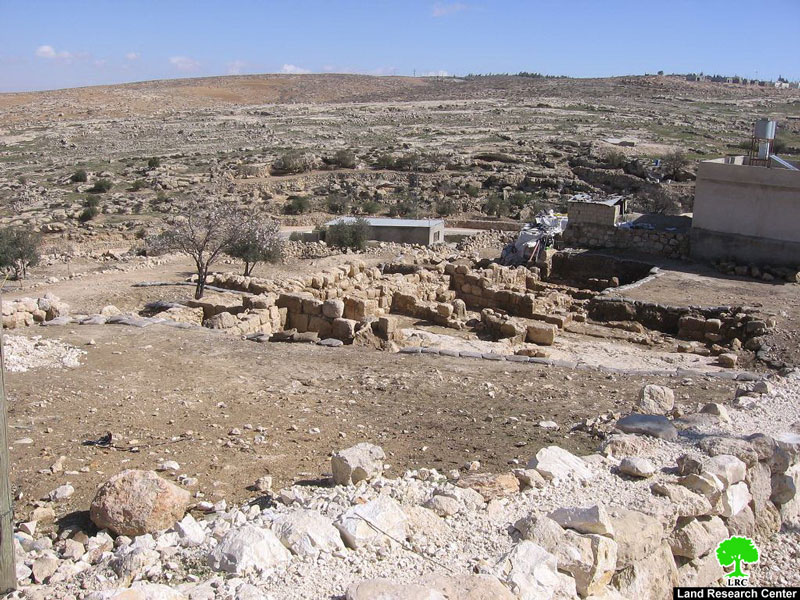 Picture 2: the archeological site
He pointed that colonists ravaged olive trees in the eastern part of the village a month earlier, he said: 'colonists of Ma'oun broke into the area and cut down around 40 30-year-old olives. The target trees were the property of Suleiman Mifthi and Fadel Rib'i. The colonists also broke the branches of the trees owned by Shihda Rib'i in the area.' He also mentioned Israeli Army purposeless raids at night that terrorize people.