The Partial Demolition of a Palestinian Residence in Shu'fat town in east Jerusalem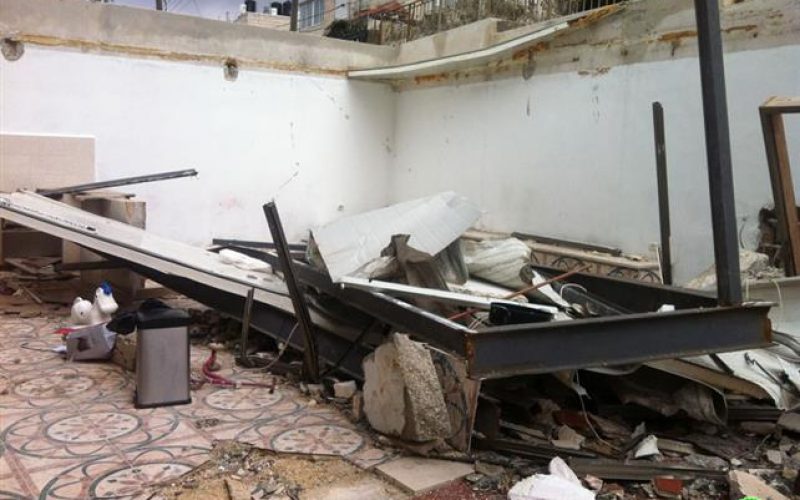 At 8:30 am, Monday January 30, 2012, the Israeli Municipality in the Occupied City partially demolished Fawwaz Hassouna residence in Shu'fat on the pretext of no permit.
They demolished 90 m2 of the house with a total area of 150 m2 and sheltering 8 people. Fawwaz said: 'a large police force accompanied with the Municipality officers showed up and said that they will demolish part of the residence because it is unlicensed. They said that they stuck an order on my house door with a 48-hour respite. However, I could not find any reason in what they said so I asked the Municipality officer to show me the order but he refused and ordered the police to take me away. Soon, a dozer commenced the demolition destroying the kitchen, toilet, the salon, and a bedroom. The demolition lasted till 12:30. I estimate my losses to be around 150,000 ILS'.
This is the second demolition for Fawwaz, who lost a residence in the same manner in 2007. He added: 'when my children came back from school, they were shocked! My 8 years old daughter stood speechless for several minutes trying to figure out what has happened.'
Scenes of destruction