The Israeli Occupation Army Demolishes a Residence in Anata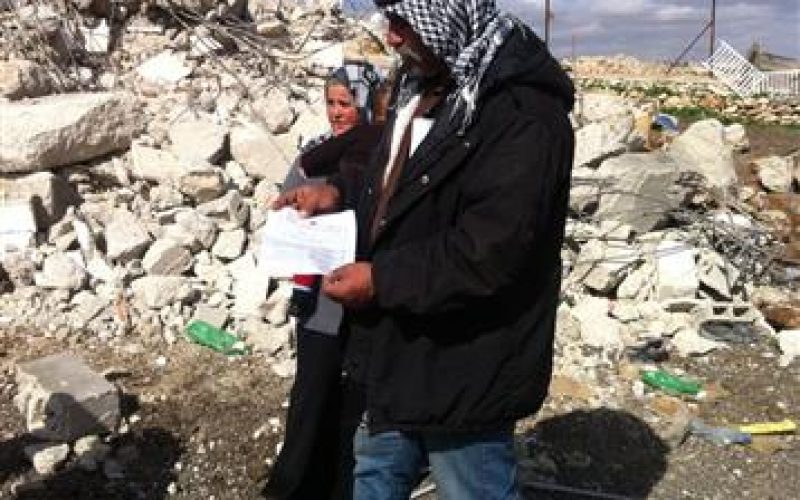 At 2:45 am on January 24, 2012, the Israeli Occupation Army demolished a 120-m2-residence in Anata on the pretext of no construction permit. The house is the property of Ahmad Lahalya and is inhabited by 20 people, including 12, children, who were all left shelter-less.
Picture 1-2: Lahalya showing the demolition order
Ahmad stated to an LRC Observer: 'on January 18, 2012, I received a written demolition order from the so-called Civil Administration with a 3-day objection period.
At 2:45 am, on January 24, 2012, Israeli troops besieged the 120-m2, 3-bedroom residence. They broke into the house, confiscated our phones, and threw us out in the blistering cold. My children were crying of fear so I took them to my neighbors' houses to keep them from seeing and went back to the scene. When I got back, around 25 workers were throwing the contents of the house out! When I tried to object, the soldiers hit me and attacked my wife; then they surrounded us and kept us away. Soon afterwards, 2 dozers commenced the demolition. The soldiers left at 4:30 am after turning the house into rubble. '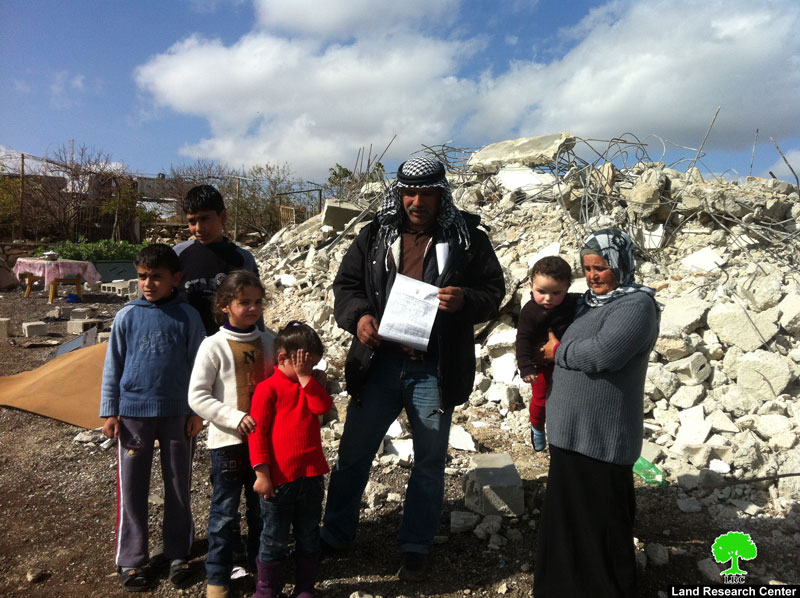 Picture 3: Lahalya family standing on the house rubble
An estimated loss of 300,000 ILS was recorded. This is the second time that the Israeli's demolish a residence for Ahmad Lahalya; the first one was demolished in 1996.The Israeli Occupation Authorities have escalated their demolition campaign against Palestinian residences.
Committing such crime, especially in the early morning hours and spreading fear among children reflects the inhuman, unethical, and discriminatory mentality of the occupier. The area has been suffering from intensive demolitions recently; the Israelis tend to clear the area around the military camp by terrorizing people and demolishing their residences. 2 months ago, Asil Ara'ra (4) was hit with a bullet in her spine rendering her paralyzed for the rest of her life. All what she was doing was playing in the neighborhood.