Stop-work Orders in Qalqas – Hebron Governorate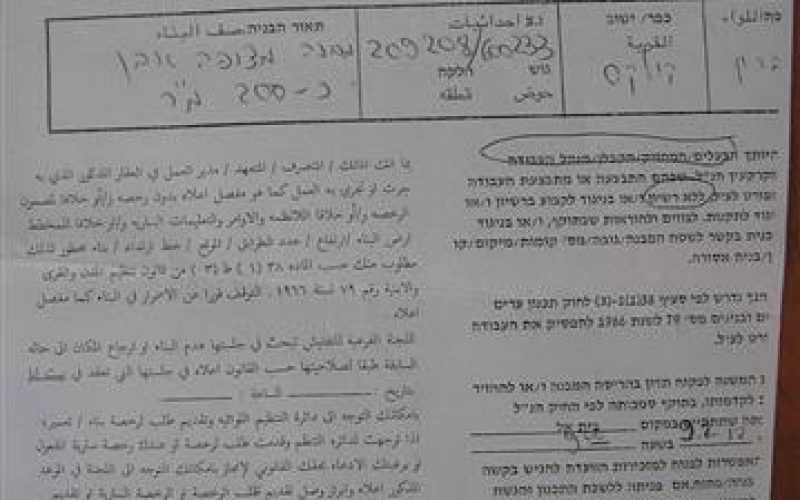 On January 19, 2012, the Israeli Occupation Authorities issued 4 orders calling for 'immediate stoppage of construction' in 5 structures on the pretext of no construction permit. The orders were issued by the Israeli Occupation so-called 'Civil Administration – the Higher Organization Council – the Inspection Subcommittee'. They also set February 9, 2012, as the date of a hearing session to be held in Beit El Military Court to decide on demolition or returning the site to the status quo. The target structures are two residences and 3 warehouses, all under construction, as well as a well and a basement.
Table 1: target structures:
No

Victim

Family members

Children

Structure

Area (m2)

Stories

State

Built in

picture

1

Nidal abu Sneina

7

5

Residence

190

2

First storey: inhabited, second, under construction

First, 2006. second, 2011

1

2

Shaher abu Sbeih

15

5

warehouses

145

1

Under construction

2012

2

3

Omar abu Turki

5

3

Well and basement

The well, 60

m3; basement 186 m2

1

Under construction

2012

3

4

Moh'd abu Turki

4

2

Residence

90

1

Under construction

2011

4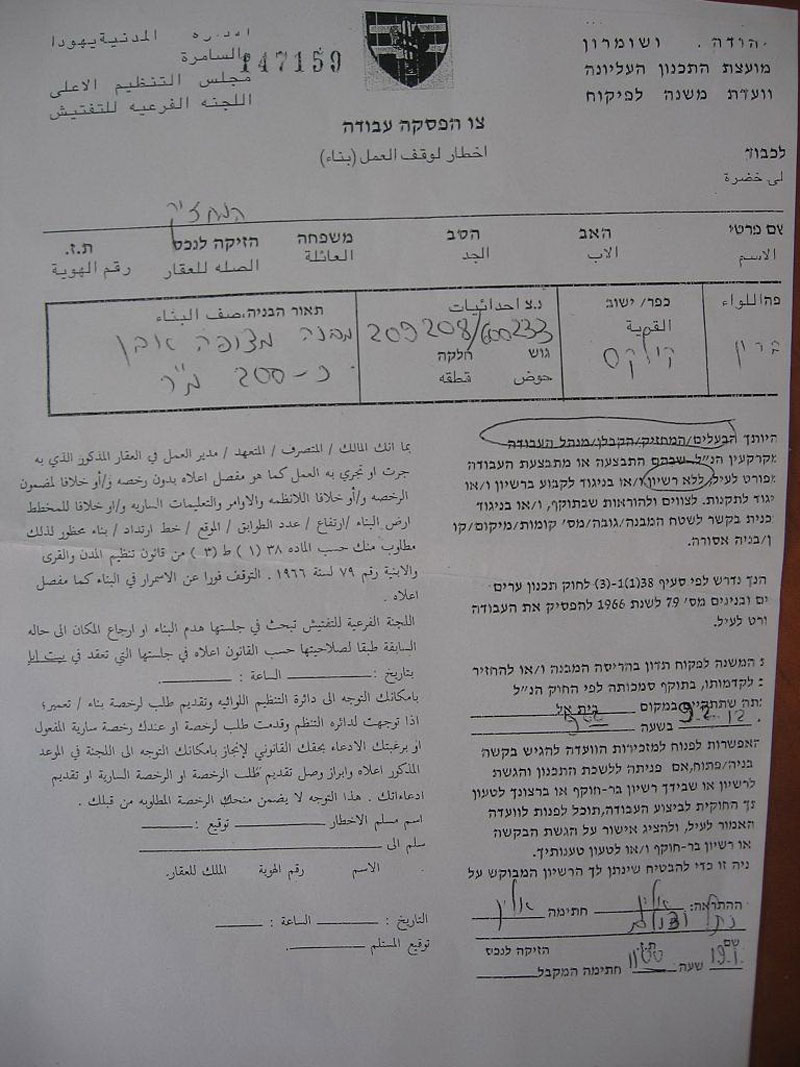 Picture A: notification for Nidal's residence
Picture B: notification for Shaher's
Picture C: the ownership deed – Shaher abu Sbeih
Shaher (70) expressed his anxiety due to the orders and the possibility of demolition. He pointed that the Israeli justify their acts by claiming that there are no construction permits; however, whener a Palestinian apply for a permit, and even when he/she provide all the needed documents, his/her application is deemed to fail.
Qalqas:
Qalqas is located to the south of Hebron city. It is inhabited by around 1300 people. The Israeli Army blocked the only way out of the village with earth mounds, forcing the villagers to use alternative unpaved, time consuming and dangerous routes to get to Hebron city.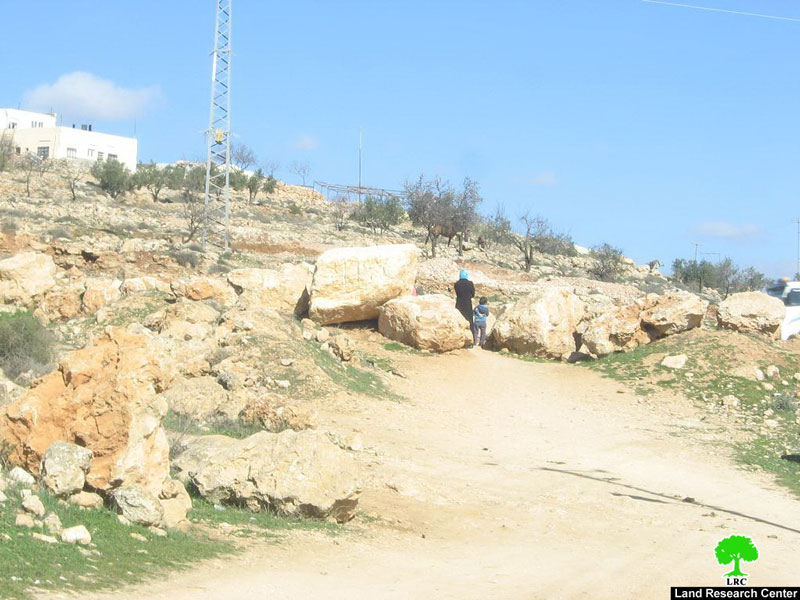 Picture 5: Qalqas entrance