Land eviction order for a plot of land at Tal in M'alla in aDh Dhariyya.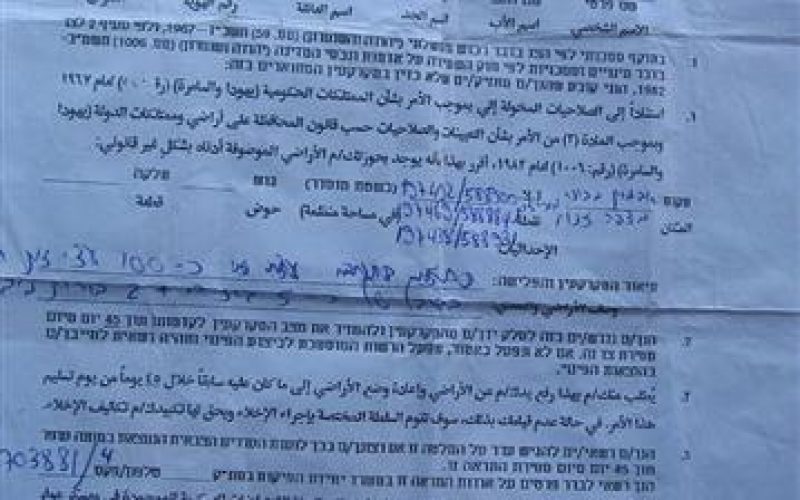 On January 24, 2012, the Israeli Occupation Authorities issued an eviction order for a plot owned by Adam at Tal in M'alla in aDh Dhariyya. The order entitled immediate eviction order was issued by the so-called Inspection Subcommittee in the Israeli Occupation Civil Administration.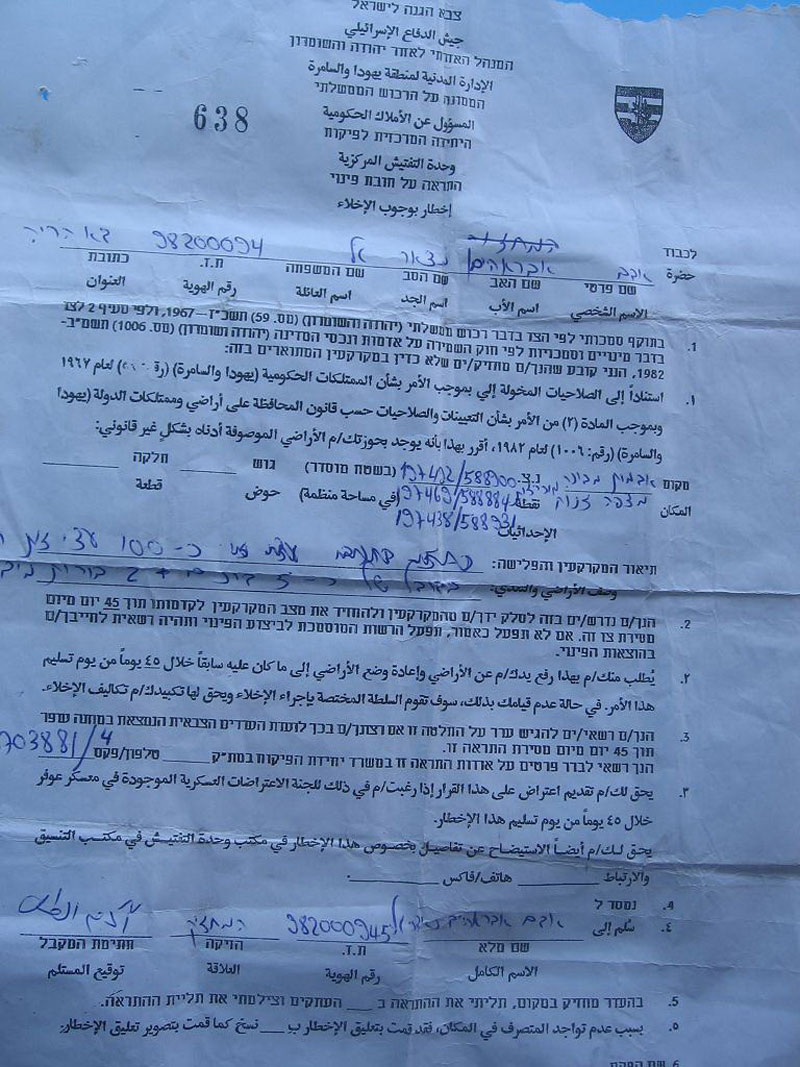 Picture 1: the order
The order claimed that Adam acquired the plot in illegal manner and he must return to the status quo within 45 days of the order date. Shibli At Tal (30), Adam's son said in a statement: "my dad was working in his field when a Civil Administration vehicle showed up; they handed my father the order and informed him that he must evacuate within 45 days". The target plot is 2 dunums in area. It was rehabilitated in 2011 on the owner's own expense. He built a well (still under construction) in it and fenced it before planting it with 75 olive trees.
Picture 2-6: the plot
As soon as he received the order , the owner started preparing the needed documents to file an objection to the order. It must be noted that the target plot is 1 km away from the nearby Tina colony. The owner fears that the Israeli order was issued in an attempt to prevent people from reclaiming their lands in the area which is a possible target for the colony expansion.
Prepared by
The Land Research Center
LRC