Israeli colonists torch a Palestinian car – Hebron Governorate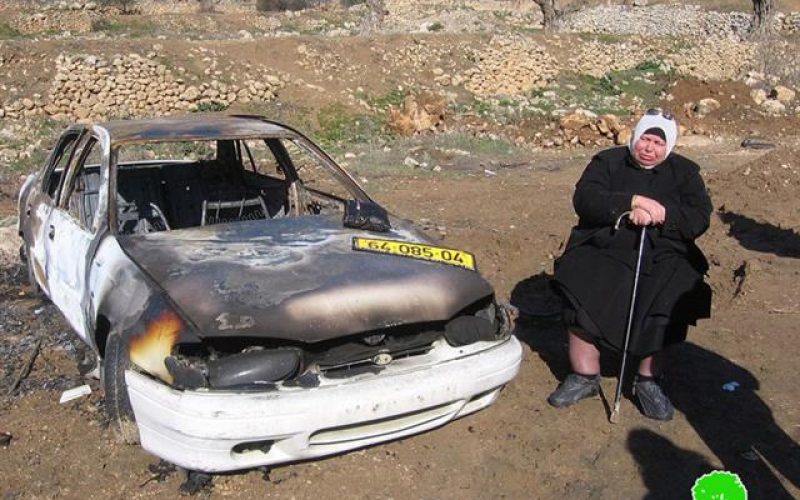 Colonists of Ramat Yishai colony set a Palestinian car ablaze in Tal Rmeida. Hana abu Haikal, the owner, stated to an LRC observer: 'on January 15, 2 colonists set my car which was parked a few meters away from home alight. The colonists have been preventing me to get near the house with the car and now they simply burned it.'
Picture 1-2: Hana and her car
As soon as Hana heard about what happened to her car, she decided to start a hunger strike to protest against the daily aggressions and to persuade the humanitarian agencies to interfere to stop the daily aggressions held against her and her family. Five other cars, owned by Hana and her family faced the same fate in recent years.
She complained about colonists' attacks that included impeding their house with rocks, bullying her and her family, as well as disallowing an ambulance to take her brother to hospital. She said that all is done intentionally to make her and her family leave the house.
She added: 'the colonists carry out their aggressions under the watchful eyes of the Israeli soldiers who provide them with protection'. It must be noted that the car is a 1996 Hyundai.
Prepared by
The Land Research Center
LRC