Eviction orders Against Bedouin Families of Arab Al Salameen – Jericho Governorate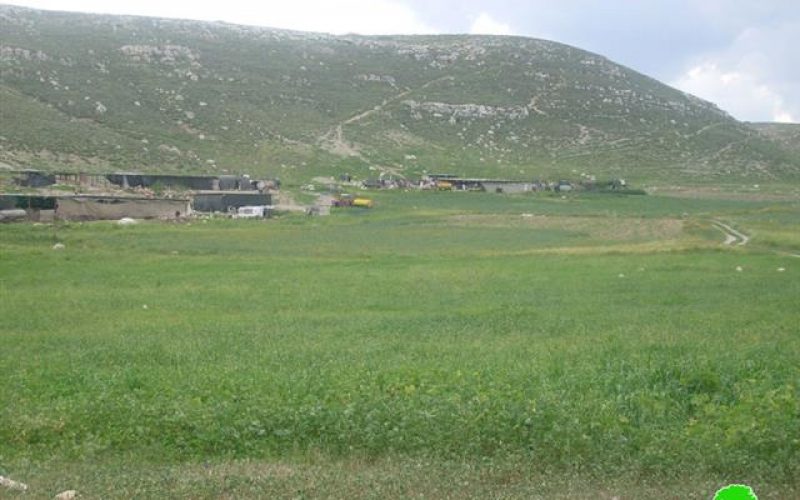 Violation: The issuing of eviction orders against 13 housing structures.
Location: Arab Al Salameen near the colony of Al Hamra
Date: 8 January, 2012.
Victims: A number of Bedouin families consisting of 36 individuals including 20 children.
Preface:
As the Israeli-Palestinian "negotiations" were taking place in Amman, Jordan, and as rumors were abundant about "good will" gestures from the Israeli side amid talks about the upcoming Palestinian "state", events on the ground pointed to another direction; Israeli occupation forces continued stealing the Palestinian lands, transferring Palestinians off their lands and destroying their simple houses.
Details:
On Sunday January 8, 2012, Israeli occupation forces surrounded Arab Al Salameen Bedouins residing near the colony of Al Hamra in the middle of the Jordan Valley. Four Bedouin families received eviction orders under the pretext that they were living in a "Closed Military Area". The Orders affect the livelihood of 36 Palestinians including 20 children in accordance with the following table:
| | | | | | |
| --- | --- | --- | --- | --- | --- |
| Name | No. of Structures | Family Members | No. of Children | The Affected Structures | Notes |
| Adnan Abdel Mahdi Al Salameen | 4 | 11 | 6 | A house, 2 bruxes, a Taboun | |
| Saleem Khaled Al Salameen | 3 | 9 | 4 | House, brux, a Taboun | Received an earlier Stop work Order. |
| Safwan Moh'd Al Salameen | 4 | 9 | 6 | A house, 2 bruxes, a Taboun | |
| Marwan Moh'd Al Salameen | 2 | 7 | 4 | House and a Taboun. | His house was previously demolished. |
| TOTAL | 13 | 36 | 20 | | |
The Bedouin community of Al Salameen consists of 9 families (138 people) living in close proximity to the colony of Al Hamra. Its location has made it a constant target of Israeli measures to uproot them from there. These measures include the fact that all of the structures of the community have received demolition orders while the grazing areas surrounding the community were confiscated in its entirety.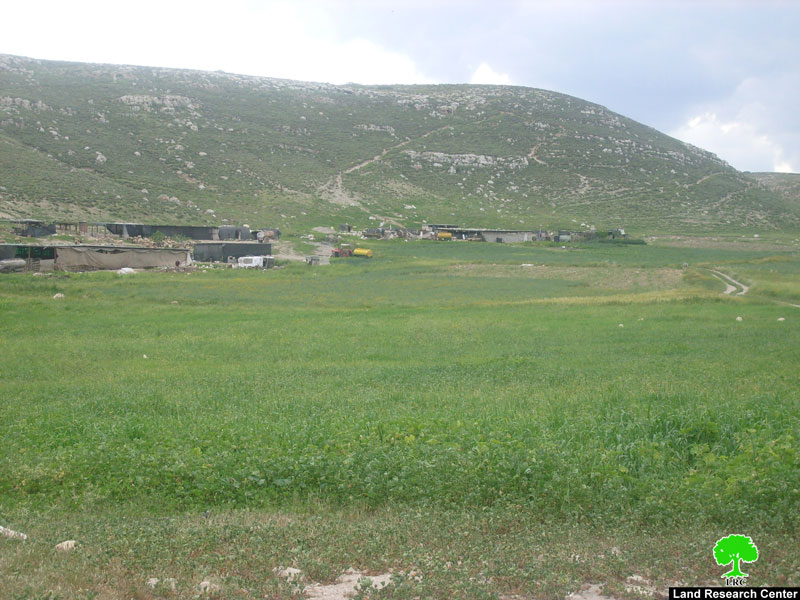 This fact is the latest in a series of Nakbas that have befell the community ever since Israel was created in 1948; In that year, Arab Al Salameen were forced to leave their original residence near Be'er Sheva to seek refuge in the areas of south Hebron. However, the lack of adequate grazing areas and the series of droughts that hit the area forced them to leave the area to the Jordan Valley where some of them lived south of the City of Jericho while the rest settled near the colony of Al Hamra. Yet, as is the case of other Bedouin communities in the Jordan Valley, their presence in the area has been targeted by Israeli occupation forces to remove them from their areas in order to make space for the colonists to take it over and to remove any resemblance of Palestinian life there. The latest orders are but another step in that endeavor.