Demolition of a bower in Silwan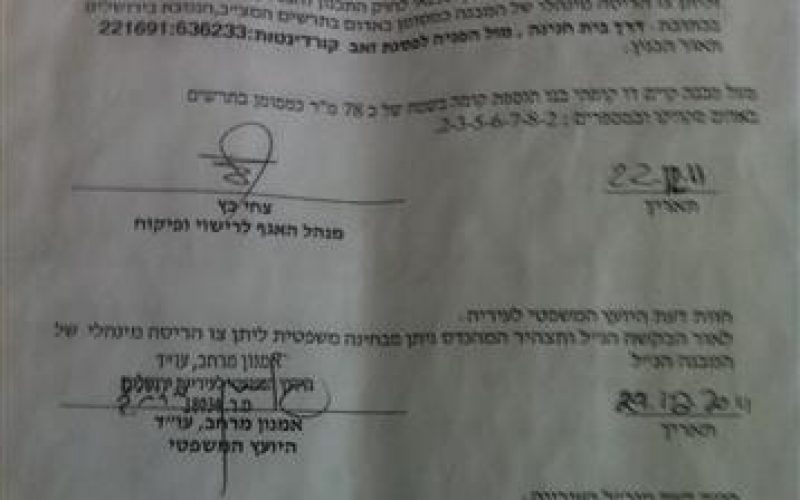 On January 16, 2012, a large Israeli force broke into Mohammad abu Khder residence and cut down the metal poles of a bower on the rooftop. They also confiscated equipments that were used in construction. Mr. Khader received a notification on December 29, 2011 regarding the bower that was to be used as an extension to his residence.
Picture 1-2: the demolition order
On December 15, 2011, Abu Khder started the setting of a bower on the roof of his place because of urgent need for expansion and he had no choice but expanding vertically.
The Israeli Municipality in Jerusalem notified him of demolition because the amendments are 'illegal'. The order he received stated that if he does not remove any additions, the Municipality will do that on his expense; in addition, they will penalize him an amount of 150,000 ILS.
Picture 3-4: pictures that were used by Israelis