Demolishing Two Residences in Jerusalem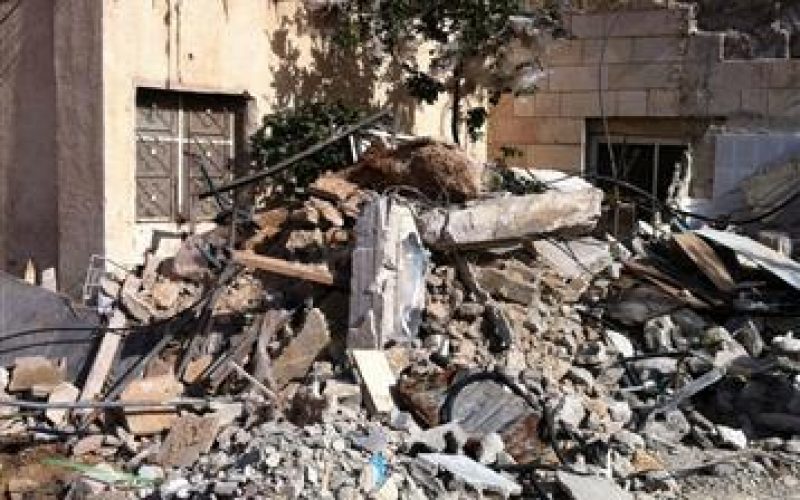 The Israeli Occupation Civil Administration demolished two residences in Al Jeeb area in Jerusalem without prior warning or demolition orders.The demolished residences belong to:
Khamis al Dado (37), married and a father of 6 children, he stated to an LRC observer: 'I built my house over twenty years ago in Al Khalayla area. In the morning of December 6, 2011, Israeli troops accompanied by two massive dozers approached my house before informing me that they will demolish it on the pretext of no permit. I asked them how are they going to do it without warning me? They claimed that an order was issued in 2008, an order that I never received; if I knew I would have assigned a lawyer to stand up for me! One of my neighbors told me a day before that Michael, an officer of the Civil Administration was pointing at my house a day before. I tried to move as much as I could of the contents of the house but my efforts were in vain as they demolished everything. My family and I are staying at my brother's place now and I need to build the tent I received from the ICRC.'
Picture 1-2: Khamis residence
The second house is the property of Samer Mabrooka (31), the house was built in 2000 with a total area of 75 m2. He stated: 'in 2010, I found a paper on my door demanding the immediate stoppage of construction on the pretext of no permit; I never received a demolition order. While demolishing Al Dado residence, I went to watch, I was standing beside him when an officer took a glance at my house and asked, whose house is this? I replied mine, not a moment passed before he gave orders to the same squad to demolish my house. I managed to salvage a bit of my belongings before the turned the house into rubble. Now we are staying in a tent in the blistering cold.'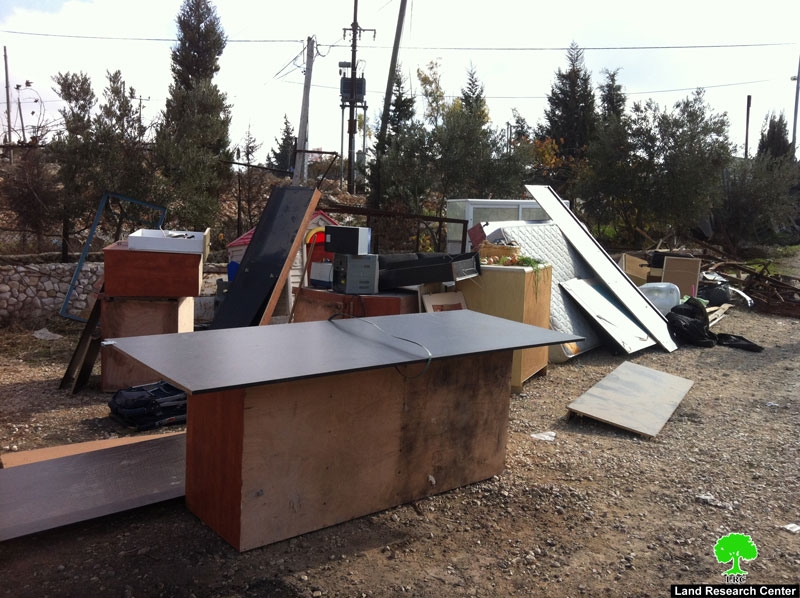 Picture 3: salvaged furniture
Victims and losses:
1.
Khamis al Dado, 37, married with six children; estimated loss 50, 000 ILS, reconstruction costs: 200,000 ILS.
2.
Samer Mabrooka, 31, married with 3 children; estimated loss 140, 000 ILS, plus 50,000 in furniture.
While Palestinian houses are being demolished for the most insignificant reasons, the Israeli Occupation Government approved the construction of 800 colonial units in the nearby Givat Ze'ev colony; the locals believe that expansions in the colony is the reason behind demolitions.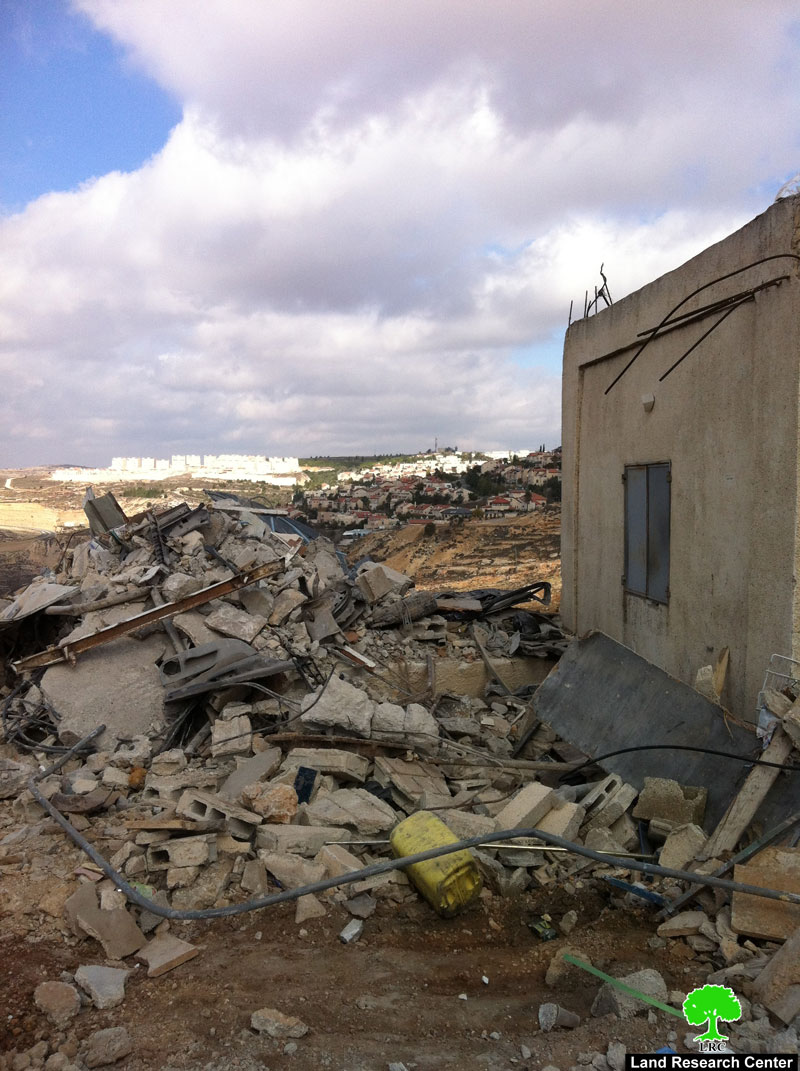 Picture 4: expanding colony
The Land Research Center views the Israeli Aggressions and wholesale demolitions as a breach of the humanitarian laws and international agreements including article 53 of the Geneva Fourth Convention stating:' Any destruction by the Occupying Power of real or personal property belonging individually or collectively to private persons, or to the State, or to other public authorities, or to social or cooperative organizations, is prohibited, except where such destruction is rendered absolutely necessary by military operations.'