Setting Four Palestinian Vehicles Ablaze
Violation: setting for Palestinian cars ablaze.
Location: Duma, Haris, and Yasouf villages – Nablus and Salfit.
Date: December 14, 2011.
Perpetrators: Israeli colonists.
Victims: various.
Details:
In the early hours of December 14, 2011, Israeli colonists broke into Mohammad Misleh residence in Yasouf and torched his Volks Wagen. The colonists tried to set the house ablaze by setting fire into a gas tube; fortunately, the tube was empty.Before pulling out, surely under the protection of the Israeli military; the colonists wrote offensive slogans on the walls; one of them said 'payback'.
The same group of colonists moved to the nearby Haris and set Ahmad Ibead's 1988 Opel into fire. They also wrote the same statement on the walls. Moreover, at around 2:20 am, another group of colonists sneaked into Duma village and set a 1987 Mercedes-Benz truck alight. They also set a 6-m3 1989 Ford water tanker ablaze.Surely, the Israeli Occupation Army secured a runaway path for the colonists.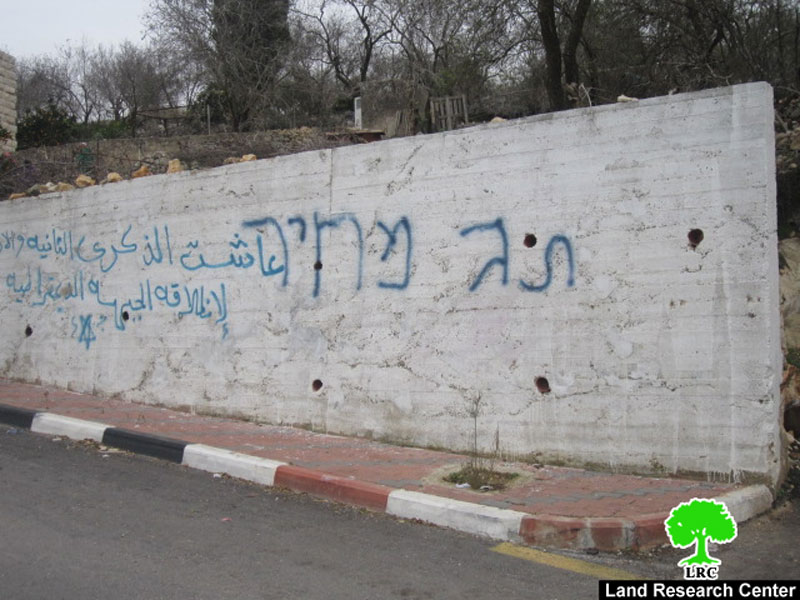 It must be noted that torching the tanker did not only affect the owner, a sole supporter of a 6-member-family, but also, the entire community that acquire its majority of water by transporting it from nearby villages. This attack occurred concurrently with the attempt to burn Abu Bakr mosque in Bruqin as well as torching a mosque in the Old City of Jerusalem and defiling a church in the Jordan valley.
It is a reflection of the radical and vicious mentality of the Jewish colonists all around the West Bank. Such attacks are not isolated incidents but systemized and very well organized assaults.
Scenes of the Aggression