Leveling Ten Pools in Al Majnouna in Dura town – Hebron governorate
On December 22, 2011, Israeli dozers destroyed ten water pools and a buried a spring feeding those pools. Kamel al Masri, a farmer, stated to an LRC observer: '
an Israeli force accompanied by two dozers broke into al Majnouna area and initiated a demolition campaign targeting 200 dunums of Amr family lands. In addition, the Israelis destroyed 5 water pumps (3 3-faze and 2 1-faze) as well as destroying irrigation networks covering around 10 dunums. An estimated loss of 30,000 ILS was recorded.
' '
The spring is considered the main supplier of water for these pools beside the rain dropping on the greenhouses. The demolition of the pools caused water to leak and submerge the nearby fields; destroying a large number of plants.
'
Picture A, B: damaged plants
The Israeli Occupation Authorities issued demolition orders for these pools in February, 2011. One of the victims, Maher Amr, filed an appeal through St. Eve Organization. He was informed on December 21, 2011, that the appeal had been rejected.
Target pools:
1)Amr Family Spring: the Israeli Occupation Army buried the water spring feeding the family's fields.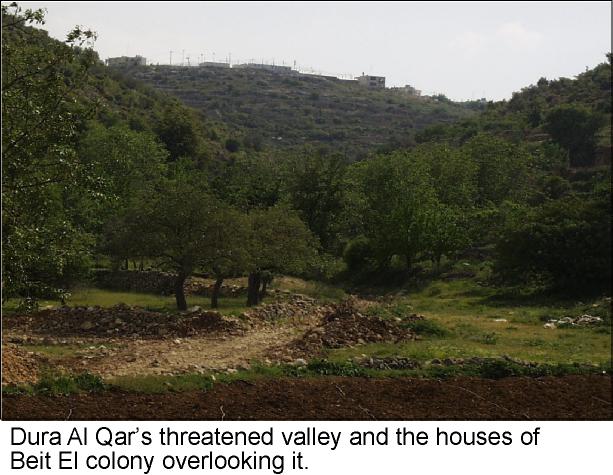 Picture 1: water spring
Picture 2: buried water spring
2)Abdul Rahman Amr and brothers: the Israeli Army demolished four pools of more than 600 m3; two of the pools are cement and the others are simple holes covered with nylon patches.
Picture 3-6
3) Jamal Amr: owner of three pools with a total volume of around 600 m3 feeding around 40 dunums.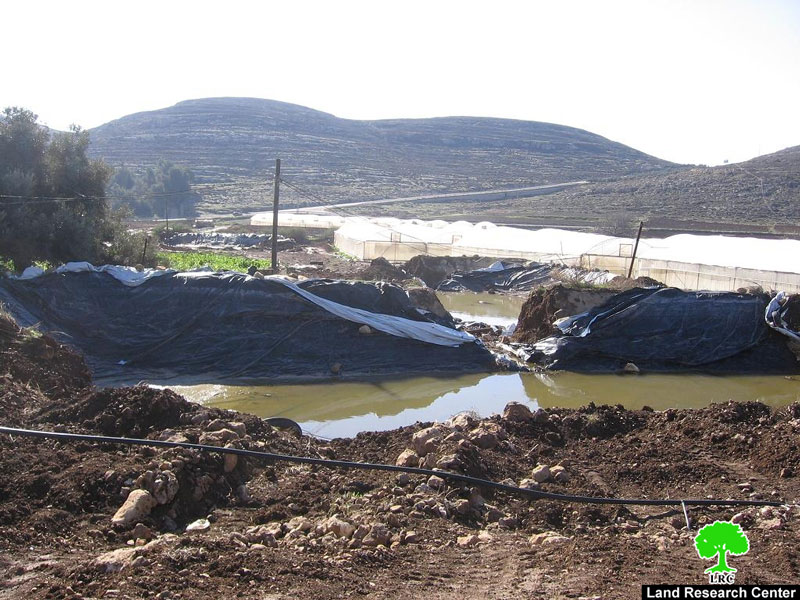 4)Abdul Majid Amr and his brothers: the Israelis leveled 3 pools with a total volume of 200 m3 and supplying around 8 dunums with water.
The demolition campaign left the farmers wondering how to manage with such lack of water considering the fact that they are in winter season. It must be noted that al Majnouna is a former Jordanian and Israeli Military camps; the Israelis evacuated it but still come back to occasionally to conduct military trainings. The Israeli Army has recently renovated a structure there (the Court) which indicates a possible return to the camp.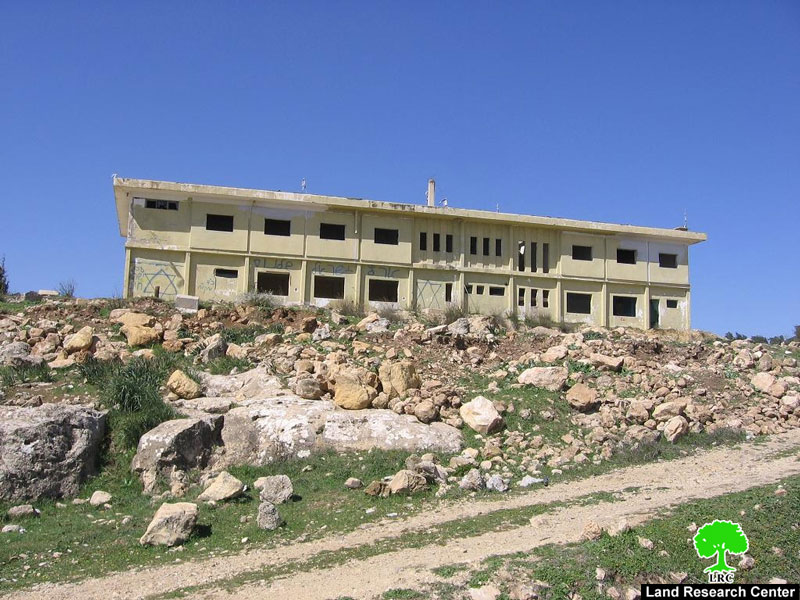 Picture : the Court
Picture : renovated
An Israeli TV channel called for the revival of the military camp and turning into a service center for the nearby colonies. The Israelis are trying to 'persuade' the Palestinians to evacuate their lands around the camp in order to use it for military purposes.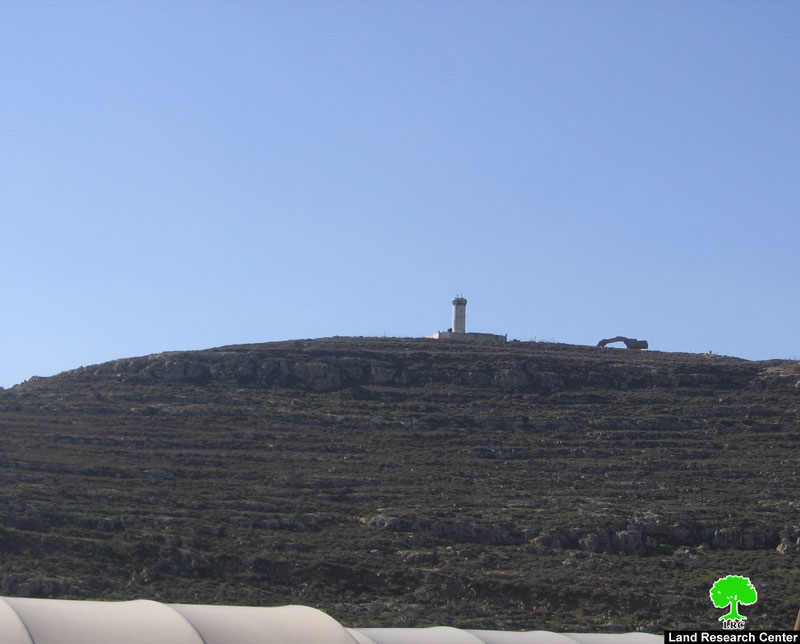 Picture : a watch tower at the 'white Mountain' Summit