Israel threats Imnizal solar plant with destruction
Sending the village back to darkness
Imnizal is a Palestinian village located south of Hebron city at the southern part of the West Bank. Read more about it (Imnizal Village Profile) from the link below.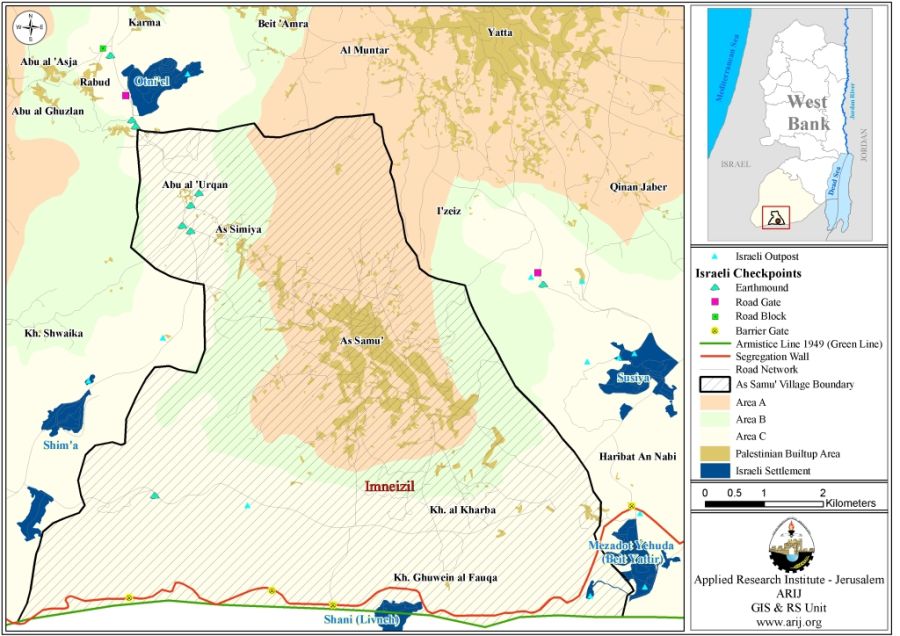 Some two year ago, the Spanish Agency for Cooperation and Development and the Spanish Consulate celebrated the initiation of Imnizal village solar plant lighting project funded by the Spanish association, Seba (Servicios Energeticos Basicos Autonomos), and The Spanish Agency for Cooperation and Development that helped to cover the costs of around Euro 300,000 to 350,000.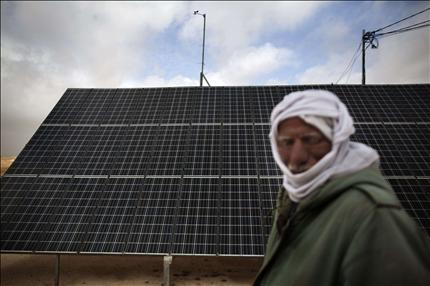 Palestinian resident of Imnizal community standing next the solar panels threatened by Israel with demolishing order. It was the first time ever that the families of Imnizal experience the use of electricity in their community, which been living deprivation from all kinds of infrastructure by the Israeli occupation.
The solar plant project was the first of its kind; the residents did not have electricity in their community, not also for the water pump in their community since they have no link to the water network. However, the joy of Imnizal residents is not meant to last as the Israeli Civil Administration served the residents' there with military order to demolish or remove the solar plant. The occupation who is responsible for the lack of any sort of infrastructure in Imnizal community wants to send the community back to the dark age under the pretext that the community did not obtain the necessary permits for such project from the Israeli civil administration, since the community and the project is located within Area "C", which constitute 60% of the West Bank occupied territory and where the Israeli occupation still enjoy absolute control over security and land administration.
The solar plant, which is relatively small but much appreciated by the residents of Imnizal; when compared to similar projects in other places of the world. Still, the solar plant was a far fetched dream for those 40+ families living in Imnizal and for the children going to the only school there and for the modest medical clinic.
Upon protest to the Israeli military order concerning the demolishing of the solar plant, the Israeli civil administration caved and decided to halt the demolishing order pending that the Spanish association, Seba, present the civil administration with the infrastructure maps for the solar plant project.