Eviction Orders in Surif – Hebron Governorate
The Israeli Occupation Authorities served the town of Surif, Western Hebron, 2 eviction orders of lands in 'Hilat al Wahadeen' area. According to Surif Municipality, Israeli troops broke into the area on November 29, 2011 and left the orders behind them.The orders were issued by the Israeli Occupation Army Civil Administration, the Central Inspection Unit, with a title, eviction notice.
The orders claimed that the owners own the land 'illegally' and demanded 'evacuating the lands within 45 days'. It also warned the owners 'of paying the evacuation costs in case they do not comply with the order.' Aerial photographs were attached to the orders showing the target lands.
Orders:
1. Order number (630): It was designated for a field owned by Mohammad and Ishaq al Qadi; the order targeted 12 dunums out of 30 dunums; the total area of the field.
Picture 1-2: the order
Picture 3-5: to be evacuated
The plot was rehabilitated in 2008 through a project supervised by the Palestinian Agricultural Relief Committees (PARC). 12 dunums were rehabilitated through the project while around 65 olive and 100 prunes trees were planted. Also, a water cistern was constructed. The owners inherited the lands and have all the property deeds.
2. Order number (631): The order target a 3-dunum-plot owned by the heirs of Abdul Fattah al Hor; the plot was rehabilitated in 2003 and around one third is cultivated with seasonal crops.
Picture6-7: The Order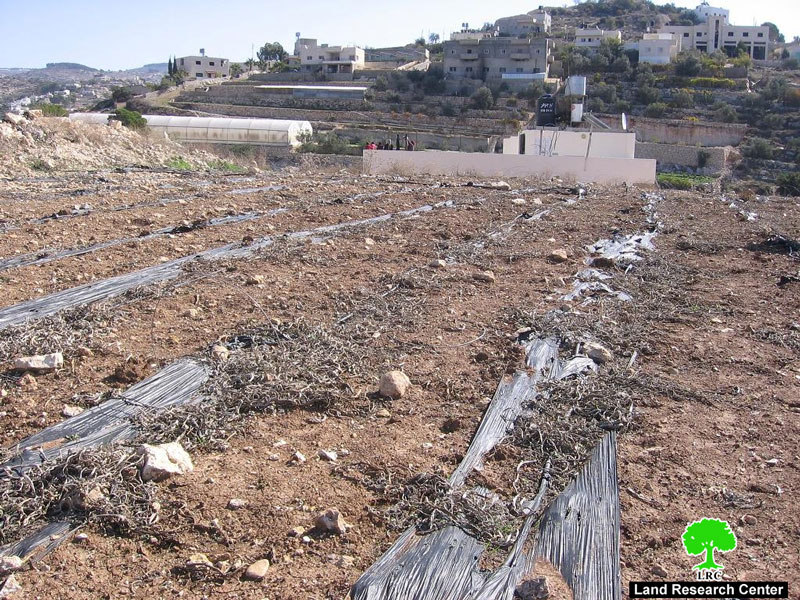 Picture8:Target Plot
The segregation wall is located 500 meters to the west of these plots that are edged by the bypass leading to Ezyon colony.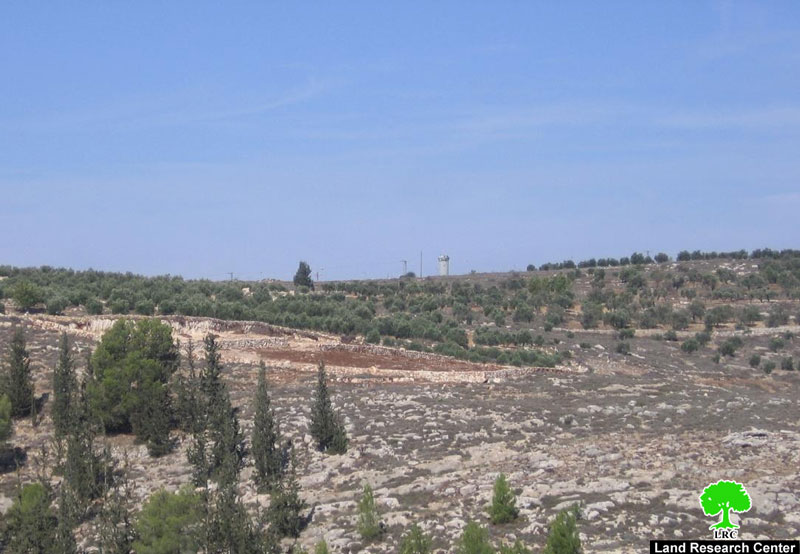 Picture 9: Watch towers on the bypass
Mousa al Sha'ir, Surif Governor, stated to an LRC observer:' we are afraid that these orders are a step towards the confiscation of the lads sandwiched between the wall and the Palestinian fields; there are around 300 dunums.'He pointed that the Israelis commenced the construction of the wall in 2004; the wall consumed more than 5000 dunums of agricultural lands.