Torching 340 Trees in Bruqin – Salfit Governorate
Violation: torching 340 trees in Bruqin.
Perpetrators: Bruchen colonists.
Victims: farmers of Bruqin.
Date: October 13, 2011.
Location: Al Khalayel, north of Bruqin.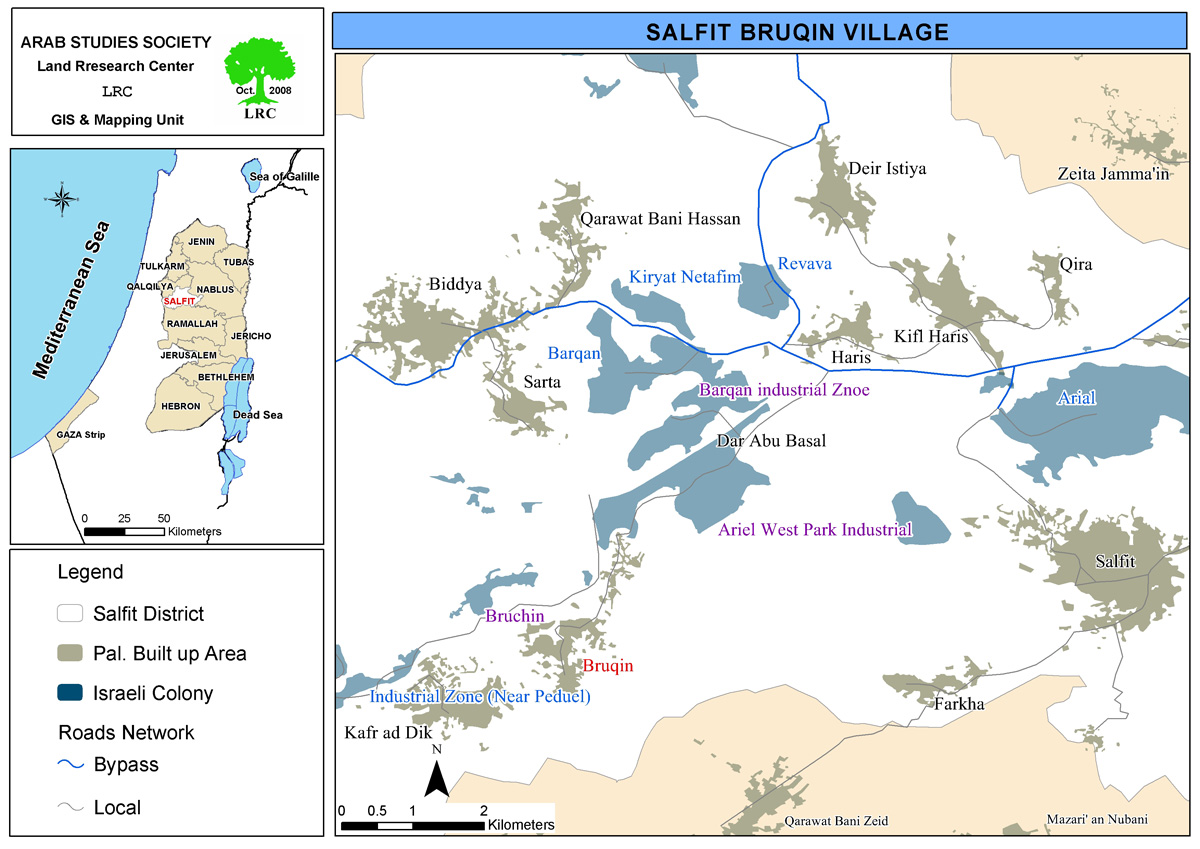 Preface:
It looks like the war on olives, that is waged annually during the olive picking season, is escalating. The colonists are using unprecedented methods against the blessed tree which is a sourcefull andconsidered a symbol of peace and struggle. Hundreds of olive trees were killed by spraying them with chemicals while others were cut from the roots; besides, the colonists have been stealing the crops gathered by the palestinians. Even the "Roman" olive trees (more than 500 years old) were uprooted and taken into Israeli colonis in an attempt to forge history and change facts.
Details:
On October 13, 2011, Israeli colonists took advantage of the Palestinians inability to reach their fields and broke into Al Khalayel area. They set a number of trees alight and spraying trees with highly inflamable chemicals. 340 trees were ravenged in no time.
The rough roads leading to the area, the lack of Palestinian fire trucks around, and their inability to go into the area without an Israeli permission allowed such catastrophe.
Bruchen:
It was established in 1999 in the northern parts of Bruqin; after the blowing of the second Intifada in 2000, the colony started to expand rapidly. The colonists took advantage of the palestinians inability to reach their lands to exploit them the way the like. The colonists all around the West bank heeded the calls of the former Israeli PM, Ariel Sharon, who called for building as much colonial units as possible.
The name Bruchen is taken from the Palestinian name Bruqin; the total area of the colony reached 480 dunums in 2009 with a built up area of 266 dunums. However, the colony's area is increasing on daily basis while getting full support and blessing of the Israeli Governments. The colonists went further by attacking Palestinian villagers and violating them. The events of october 13 are just an evidence of the colonists hatred and brutality towards whatever Palestinian.
Picture 1-2: the torched Al Khalayel