Yizhar colonists Attack a Palestinian Elderly in Madama – Nablus Governorate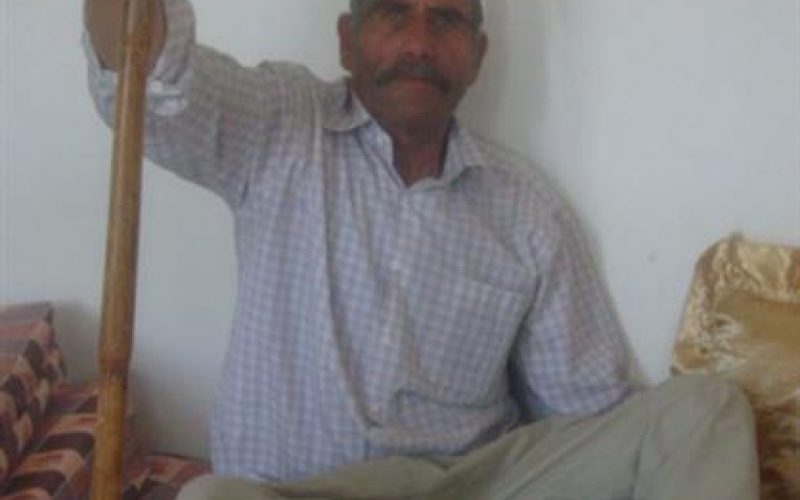 On June 26, 2011, Hamad Qit (66), a resident of Madama, went for herding in an area known as 'As Sawaween', 200 meters away from the village houses. He owns a 4-dunum-field in the area which he has been exploiting since he was a child; he also uses the field for herding to support his 4-member-family.
For decades he used to exploit his land, located 3 km away from Yizhar colony, which has been labeled by the Palestinians as a source of terror, hatred, and destruction. As soon as he got to his field, he sat on a rock watching his cattle and the land that he spent years of his life planting and taking care of while dreaming of a better, more peaceful and more stable future for his children. He was not expecting to be ambushed by a group of colonists who attacked him using sharp-edged sticks. They beat him brutally before he fell down and received kicks all over his weak body.
The colonists kept beating him till he was spared by a group of his countrymen who rushed to help him. Israeli troops secured a getaway route for the assailants and escorted them to Yizhar. Hamad suffered from a crack in his skull, two broken ribs, and bruises all around his body; he was sent to 'Rafidya Hospital' were he received an emergency surgery that lasted for two hours.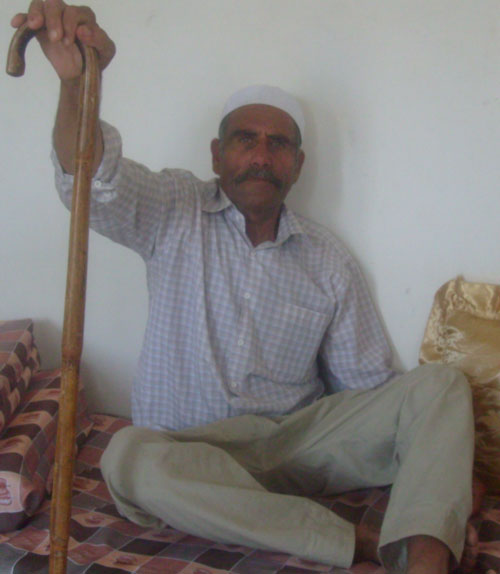 Are you going to complain to your assailants?
Ahmad Qit, the victims son started his statement by saying so; he added: 'the filed a complaint to the Israeli Police as well as the DCO. Nevertheless, the Israelis never admit the colonists attack; how can they admit it if they support it and sometimes participate in it. He continued by saying that his father was shot in the waist ten years ago while working in his field; he nearly died! Back then, we filed a complaint to the Israeli Judicial system through a humanitarian NGO but our efforts were futile. How would you expect justice if the judge and the assailant are the same person?Since the last attack on my father, the colonists escalated their attack rates; the colonists are becoming more active in the area where the attack took place.It shows the cooperation between the Israeli Occupation Army and the colonists'.
Madama, south west Nablus city, symbolizes the Palestinian suffering and struggle and the resistance of the Israeli discriminatory policies. The 2000 people living in the village face day-to-day aggressions against them and their properties. Even their water sources were seized by the colonists rendering the village in a critical need for water.
The olive trees remain, at all time, these colonists nightmare; it has been their target ever since they colonized these lands; they tend to cut the bond between the Palestinians and their lands to make it easier to capture in the future; to make colonial expansion a more attainable objective.