Threat of Demolition in Jerusalem Governorat" The Israeli Occupation Municipality in Jerusalem threatens to demolish Al Razem family house in Wad Yasoul"
On June 17, 2011, the Israeli Occupation Municipality in Jerusalem ordered the demolition of a 100-m2-house, inhabited by an 8-member-family that includes 6 children. The house is the property of Wael al Razem and is formed out of three bedrooms.
The landlord stated to an LRC observer: 'on November 22, 2010, the day we moved to the new house, a municipality inspector showed up and ordered a representative to be present at the Municipality as soon as possible.
There, they informed us of the date of a hearing session to be held regarding our house on January 24, 2011. The hearing session was postponed till February 26, 2011 and then postponed again till March 15, 2011 and again till June 19, 2011 because the judge committed suicide! It was then when the lawyer informed us that the hearing session was cancelled and that an arbitrary demolition order, effective immediately, was issued! They set July 17 as the demolition deadline'.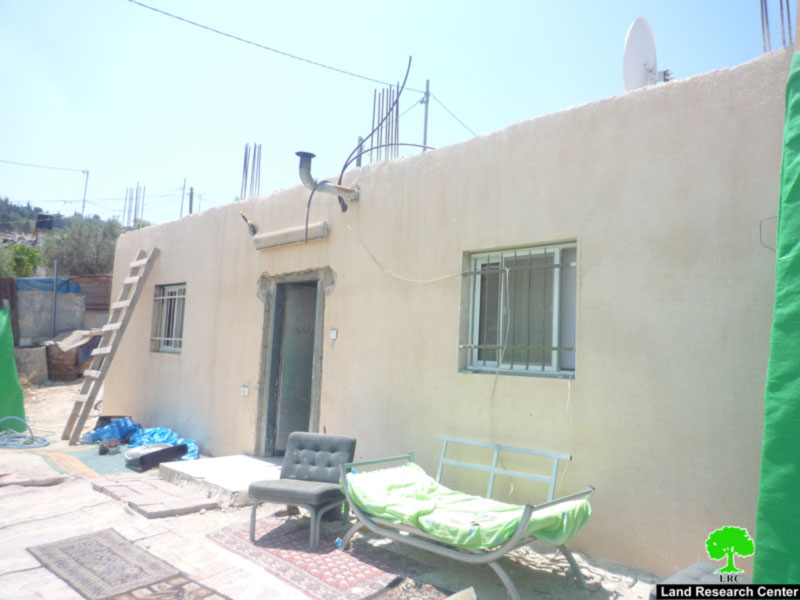 Picture 1: threatened house
The Israeli Occupation insists on demolishing the only toilet in An Nabi Samuel school: The school is formed out of one room; a European country donated an extra tent to increase its capacity. However, the Israeli Occupation Authorities ordered the removal of the only toilet there, on the pretext of no permit, and disallowing any amendments, overlooking the importance of a toilet in an elementary school.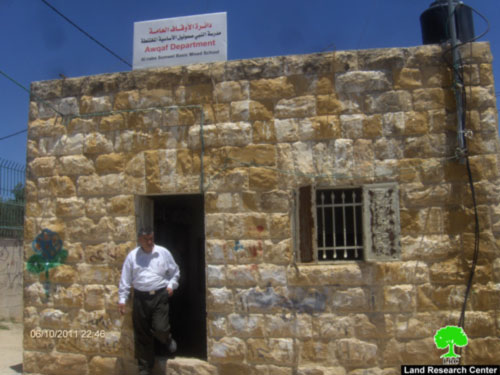 Pic 2: the endangered school
Israeli colonists abet on the destruction of a mosque:
A board member of the Israeli Municipality in Jerusalem, who happen to be residing in Ma'ale Zetem, is urging for the destruction of the only mosque in Silwan, a mosque serving more than 15,000 Palestinians on the pretext of construction without permits and the 'noise' it makes.
He used to take pictures of the mosque and people praying there and publish articles in the Israeli newspapers and through radio channels.On the other hand, Israeli colonists celebrated the completion of a colonial neighborhood, serving 60 Jewish families, in the last week of June; a project that was sponsored by the Israeli Municipality.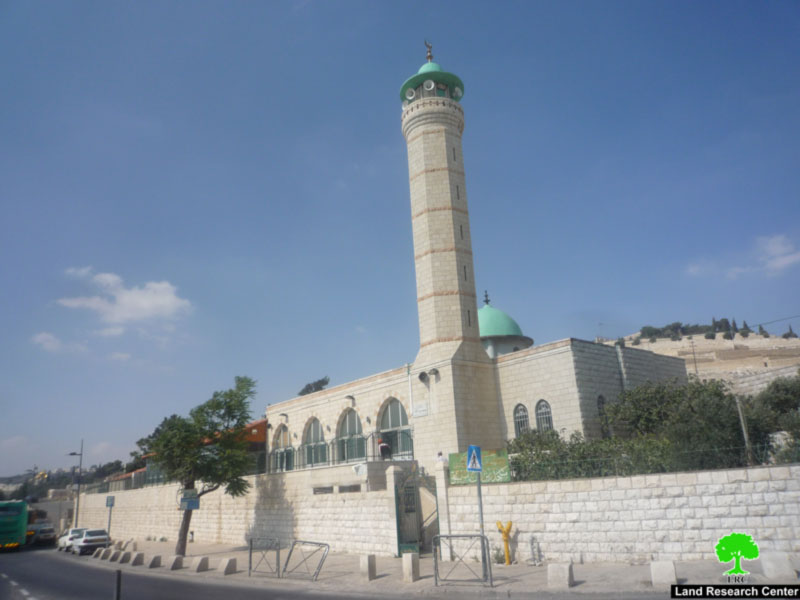 Pic 3: the endangered school