Stop-work Orders in Idhna- Hebron Governorate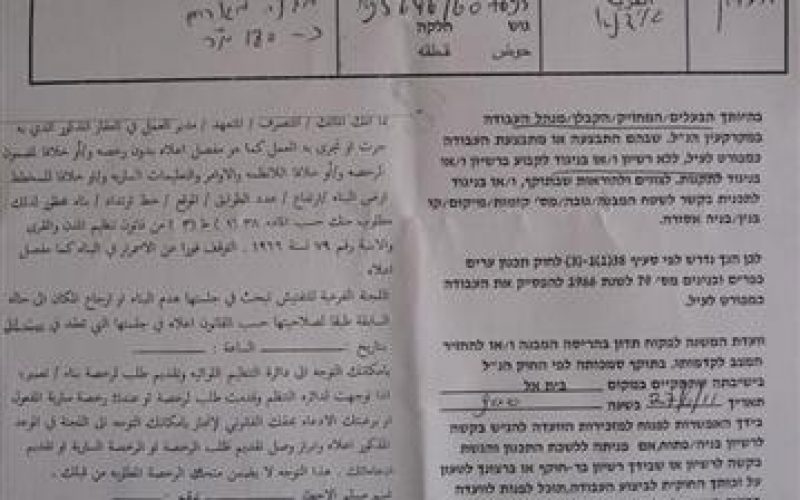 Details:
On June 13, 2011, the Israeli Occupation Authorities served three demolition orders to residents of Idhna, western Hebron, on the pretext of no permit. The orders stated that the residences were built 'before acquiring the required permits'. The orders specified the date of a hearing session to be held on Beit El Military Court on June 27, 2011. The judge will discuss returning to the status quo.
The orders were served to:
1.
Mahmoud al Jiyawi (30):
he received the order numbered 148544 calling for immediate stoppage of construction in an under-construction house (120 m2) built out of limestone. The house is supposed to shelter a 7-member-family.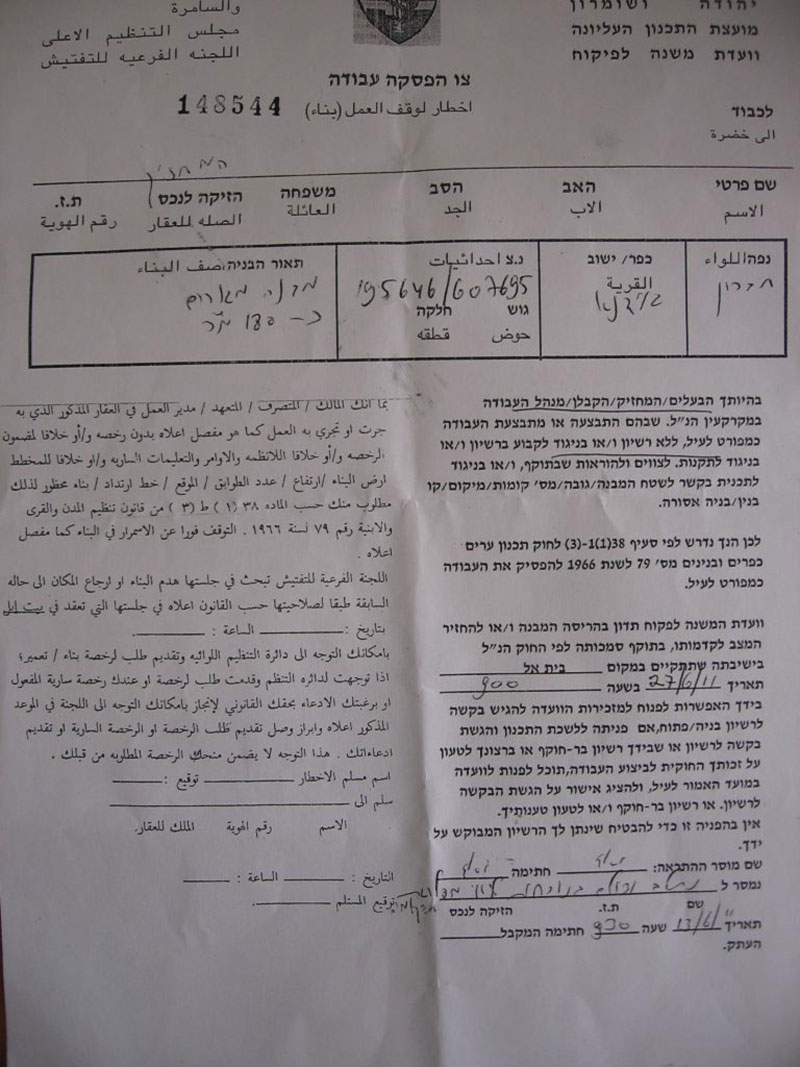 Picture A: a photocopy of the Israeli order
2.
Haitham al Batran (35): he received an order designated against his inhabted houses.
The house is 130 m2 in area, consists of one storey, and was built in 2004 to shelter a five-member-family.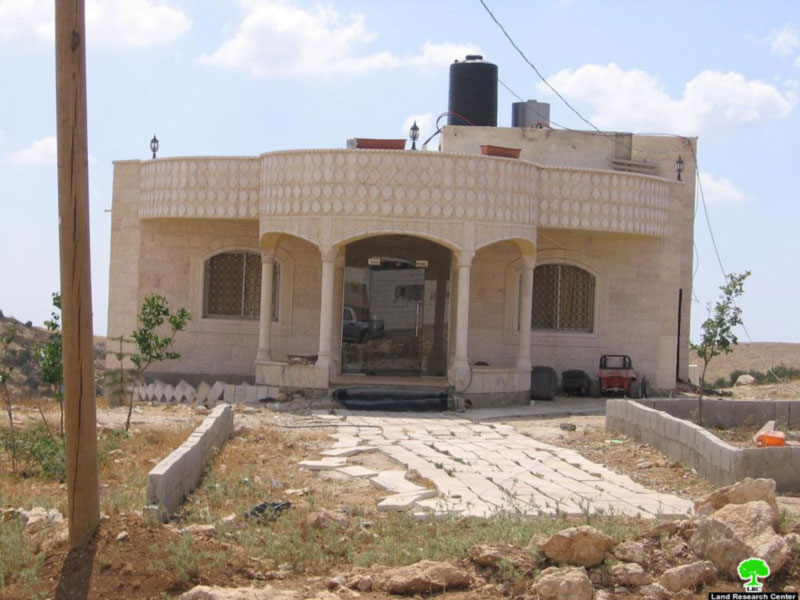 Picture 2: Haitham al Batran's house
3.
Wajih al Jiyawi (50): he received order number 148545 calling for immediate stoppage of the construction of a room (to be used for agricultural purposes).
Picture B: a photocopy of the Israeli order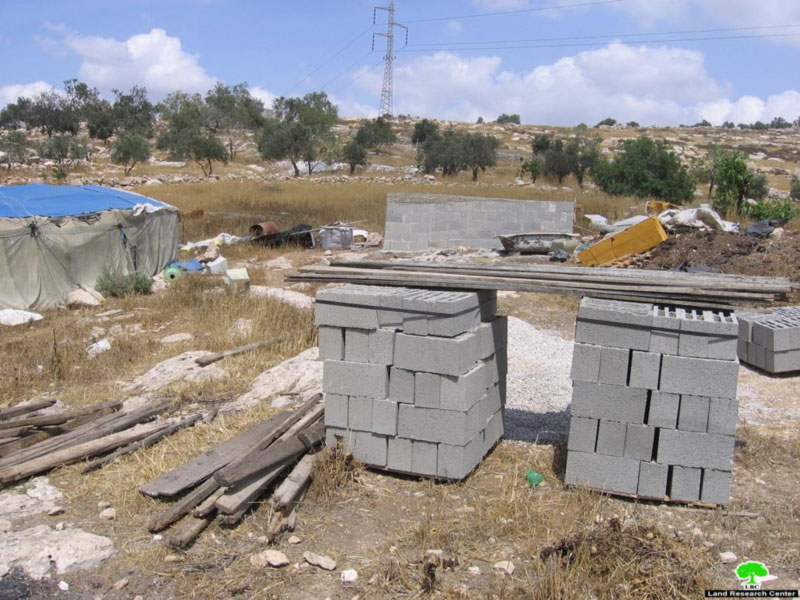 Picture 1: Wajih's houses
The locals condemned the Israeli measure while saying that the only reason for such actions is to hinder development of their town and deprive them from their basic right, the right to residency.