Setting Fields Ablaze in Madama – Nablus District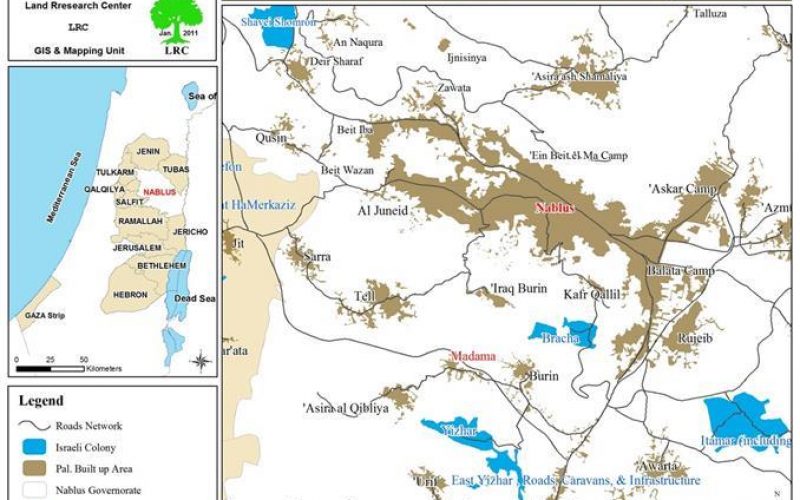 Violation: setting 5 dunums alight.
Date: May 29, 2011.
Perpetrators: Yizhar colonists.
Victim: Hasan Zyada.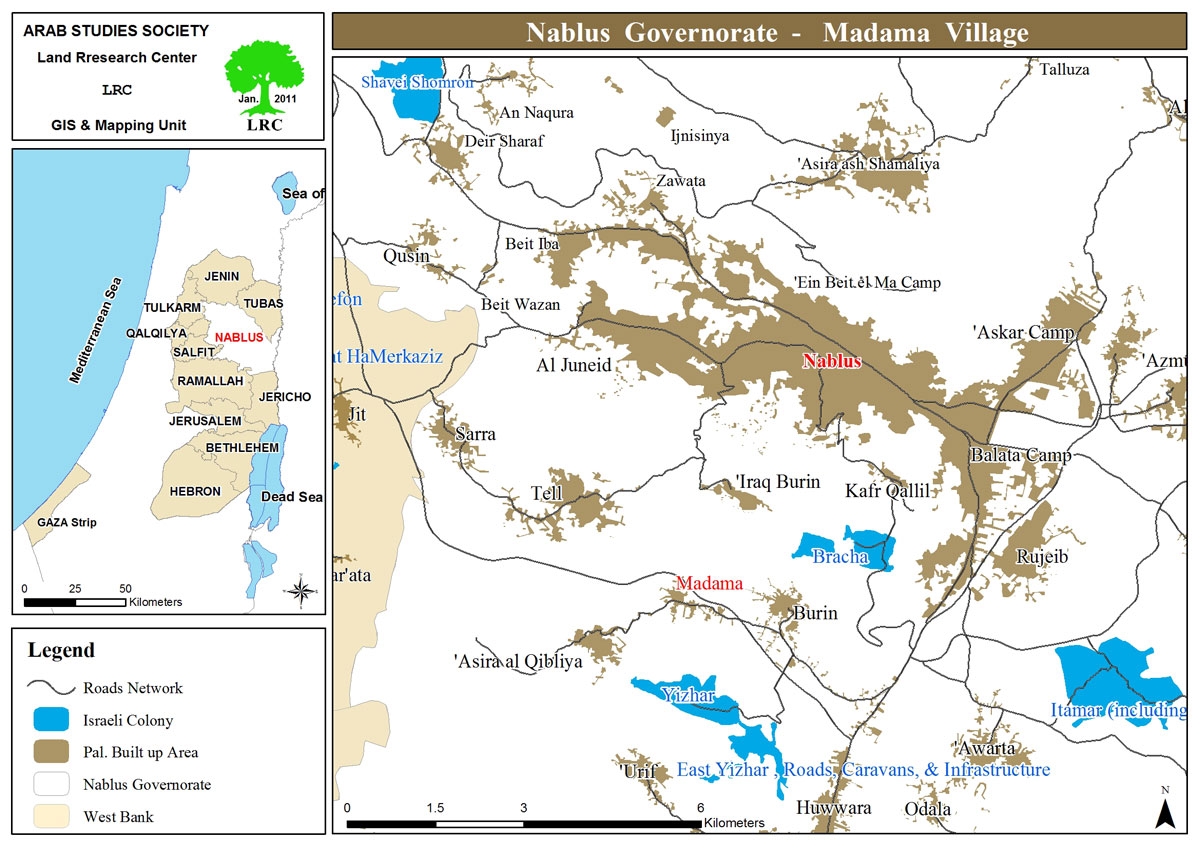 Details:
Yizhar is a name that Palestinians link to destruction and ruin. None of the farmers, or farms, in the surrounding areas has been spared from their wrath and hatred. At around 4:00 pm, on May 29, 2011, Israeli colonists started a fire in the area known as "Ein al Sha'ra' in the southern part of the village.
The flames devoured 5 dunums of land planted with wheat and various types of vegetables. The colonists conspired with the Israeli soldiers to stop the fire trucks from getting near the flames which helped in the wide spread of fire. Yizhar colonists aggressions against agricultural lands have become more-or-less-daily, damaging huge areas of agricultural lands in Nablus southern country side area.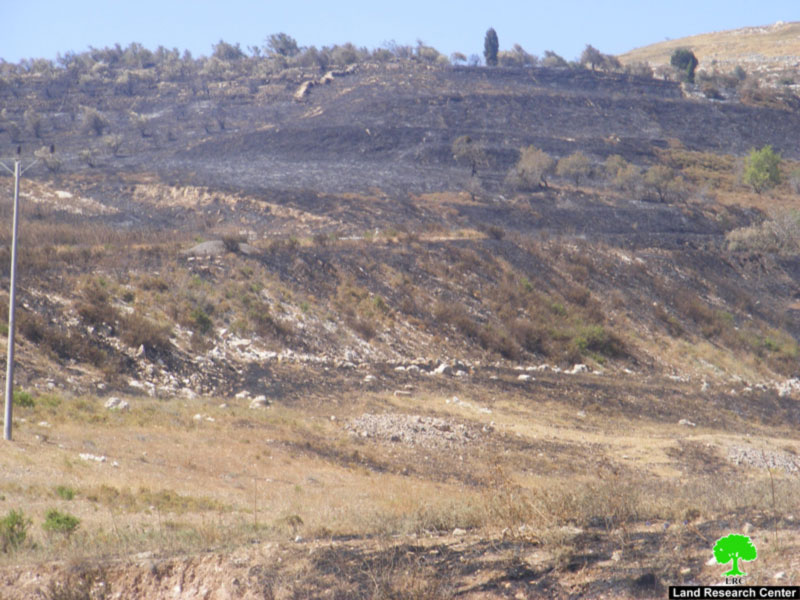 Great losses have been inflicted on the Palestinians during the course of these attacks. The olive picking and the harvest seasons witness intensified aggression because the Israelis are aware of the importance of such seasons in the agricultural sector and which provide most of the income of Palestinian farmers. It must be known that all the colonists' attacks take place under the protection, probably supervision, of the Israeli Occupation Army.
Yizhar:
The colony of Yizhar was established in 1983 on Palestinian lands belonging to the villages of Burin and Asira Al Qiblia south west of the city of Nablus. The colony has expanded multiple times ever since as additional tens of dunums were confiscated for that purpose. The additional dunums were taken from the villages of Burin, Asira Al Qiblia, Oreef, Madama and Huwwara. The built-up area of the colony was 158 dunums as of 2005 while the area of land under its jurisdiction is about 1,800 dunums located in Parcel 8.
The confiscated lands were from the locations of Salman Al Farisi, Al Marj, Jabal Al Nada and Khalil Salameh Al Muhr. The number of Israeli colonists in the colony has grown over the years; in 1983 there were 64 colonists while in 1998 the number grew to 291. In 2004 around 534 colonists lived there. Around 90% of them are from the Israeli extreme right.