Notifications for the removal of a shack and a container in Beit Ummar – Hebron Governorate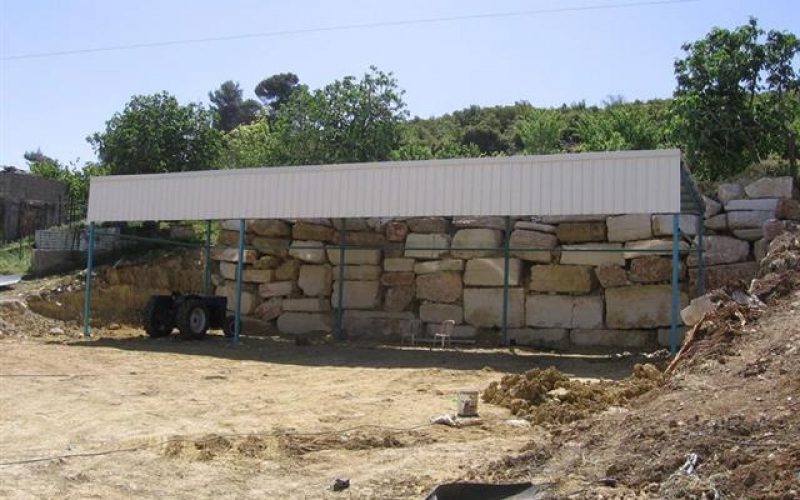 Violation: demolition orders against a shack and a container besides land eviction.
Location: by-pass road 60 – Beit Ummar.
Date: May 1, 2011.
Perpetrators: the Israeli Occupation Army and Civil Administration.
Victims: Ahmad and Saber abu Maria.
Details:
On May 1, 2011, the Israeli Occupation served a Palestinian a demolition order for his shack and orally ordered the removal of a container and some scrap-cars edging by-pass road '60'. Ahmad abu Maria stated that the Israeli Occupation Authorities had handed him a demolition order against the newly constructed shack. He added that they gave him a week to object to the order. The shack is 75 m2 in area and was constructed during the previous month.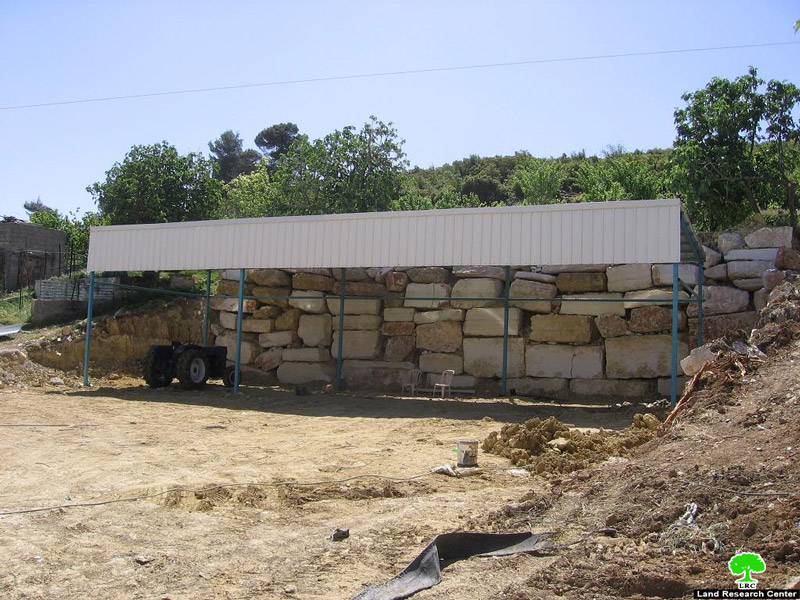 Picture 1: Ahmad's shack
On the other hand, Saber abu Maria informed the LRC that the Israeli Authorities had "orally" ordered the removal of a container and a scrap-car placed on the edge of the by-pass road. They also ordered him to clear his land and informed him that they will be back in a week time to make sure he complied.
He stated that he received an order on January 13, 2011, to clear the contents of his land which he did. When he placed some cars there in addition to the container, they were there again and ordered him to clear the 720-m2-land.
Picture 2-3: the scrap-car and the container