Israeli Aggressions Continue.. Beit El colonists Bully Dura al Qar' – Ramallah Governorate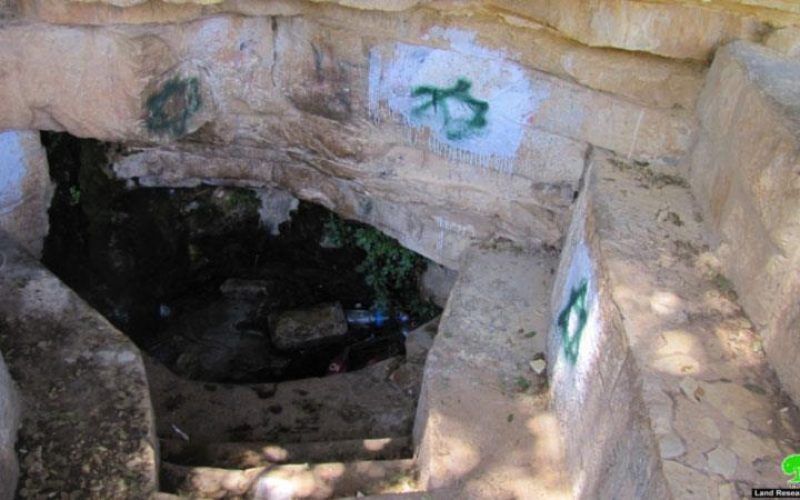 Violation: Beit El colonists inscribe disrespectful writings against Muslims, Arabs, and Prophet Mohammad (PBUH).
Location: Dura al Qar' – Ramallah.
Date: May 11, 2011.
Perpetrators: Beit El colonists.
Victims: Dura al Qar' residents.
Details:
On May 11, 2011, a group of Beit El colonists assaulted Al 'Uyoon (the springs) area located on the southern edge of the village. The colonists defiled the water springs spreading around by throwing rocks and soil into it. Moreover, they sabotaged the irrigation networks branching from the springs. The colonists crossed all the lines when they inscribed writings against the Prophet Mohammad and other writings calling for the death of Arabs besides drawing the star of David. This shows the arrogance and viciousness of these extremists who respect none and believes that they are levels above other people. Dura al Qar' is known for having 7 water springs which fulfills the village need for irrigations water.
Picture 1-4: scenes of the aggression
Mr. Jaber Bajes, Dura al Qar' village Council President stated to an LRC Observer: 'The recent aggressions the writing of instigating inscription was not done by coincidence; similar aggressions have occurred many times during the last ten years. The fact that Al 'Uyoon area is only 1 km away from Beit El colony encouraged the colonists who aspire to capture the area to launch more attacks'.
Cutting and uprooting olive and citrus trees:
The colonists did not only attack the water springs but also cut 4 one-year-old olive trees in an area adjacent to the springs.
Meanwhile, colonists of Ufra cut down 8 40-year-old olive trees in Silwad, a village nearby Dura al Qar'; the trees were the property of Khawla Hammad.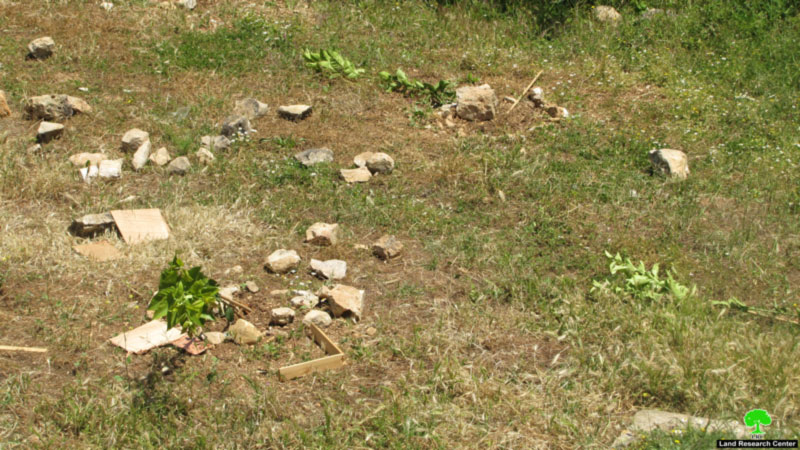 Picture 5: branches cut by colonists – Dura al Qar'
Dura al Qar':
It is located 6 km to the north of Ramallah, surrounded by several Palestinian communities including Jifna and Ein Yabrud. It is inhabited by around 4000 people according to the most recent statistics. The village's total area is 4800 dunums, 1800 used by the Israelis for colonial expansions, 1100 dunums planted with olives and prunes, and 1200 dunums of residential areas.
The village is suffering from colonial expansion threat marching from the south; beit El expansions over the village lands seem to be unstoppable. Beit El was established in the 1970's and devoured huge areas of the village lands.