The Israeli Occupation Authorities blocks Beit Ummar Town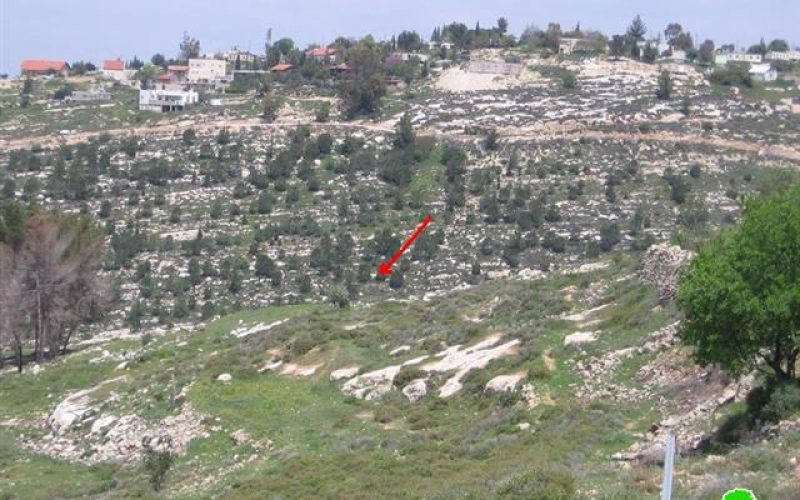 Violation: the Israeli Occupation Authorities block Beit Ummar.
Perpetrators: the Israeli Occupation Forces.
Victims: Beit Ummar residents.
Date: March, 2011.
Details:
The Israeli Occupation Authorities imposed a total blockade on Beit Ummar closing all the entrances and preventing the cars from going in or out. Beit Ummar Municipality Public Relations Department informed LRC that the Israeli Occupation soldiers patrolling the main and only entrance of the town closed the iron gate on March 23, 2011.
Picture 1-2: blocking the main entrance
They added that the soldiers blocked all the other entrances; trapping more than 14,000 people inside.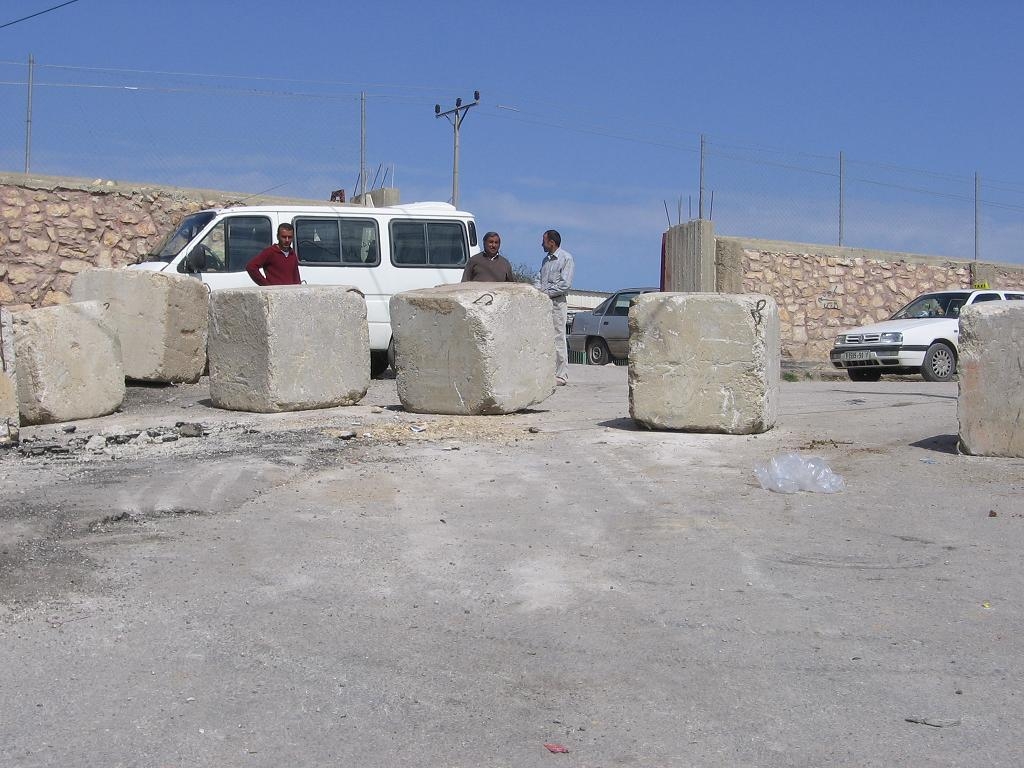 Picture 3-6: blocking the entrances
The Israeli soldiers had also chased the Palestinians away from the entrances using tear gas most of the time.
Activists in the "Solidarity Team" said that the soldiers also prevent the cars to stop nearby the entrance to transport Palestinians.
According to the locals, the movement in and out of Beit Ummar had been paralyzed except some cars which used a rough road nearby Al 'Aroub refugee camp. All the public transport services has totally stopped.
Yusuf abu Maria, a resident of Beit Ummar, indicated that the Israeli soldiers launched tear gas grenades towards the locals who approached the main gate trying to walk to the main road. He stated that many students and employees are facing difficulties to get to their destinations; he also pointed that the Israeli soldiers disallow even emergency services to pass through the entrance. LRC camera has captured a scene were an ambulance was stopped at the main entrance and prevented from passing.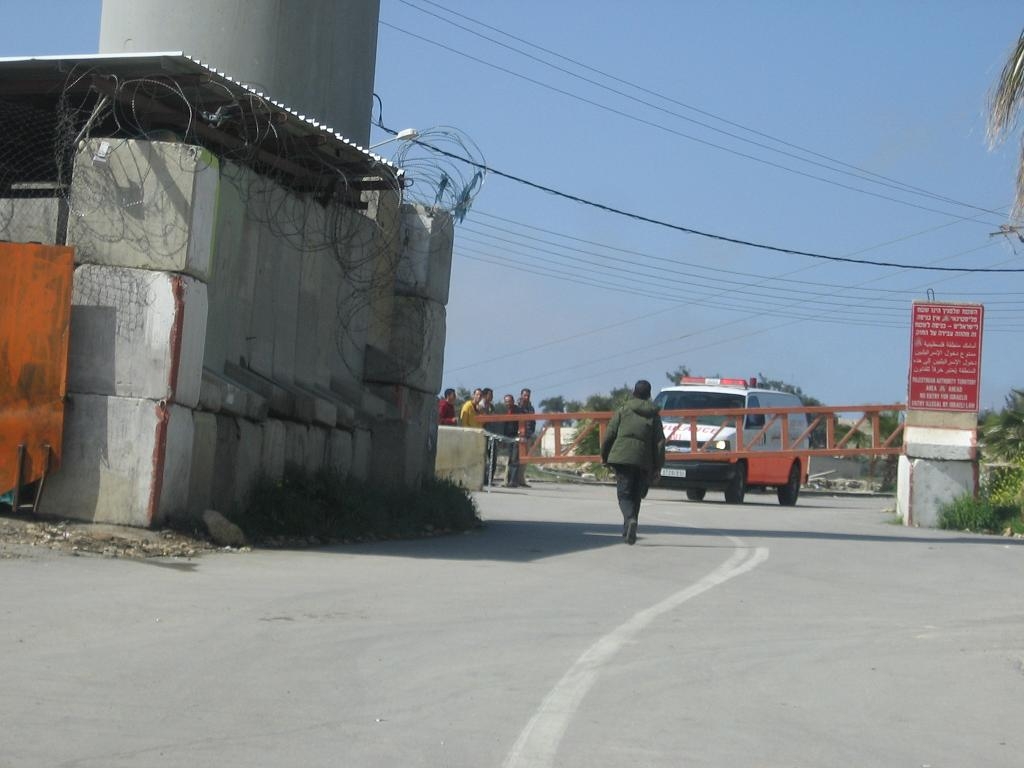 Picture 7: stopped ambulance
According to the "Solidarity Team", an Israeli Army officer roamed the entrance of the town on March 27, 2011. They noticed him taking measurements in the area; they stated that the soldiers informed them that they are "planning to expand the entrance of the town and place a new modern gate, hundred meter away from the current one. They will also fence the area surrounding the watch tower."