Notifying a Mosque, a School, and Several residentces in Al Ramadeen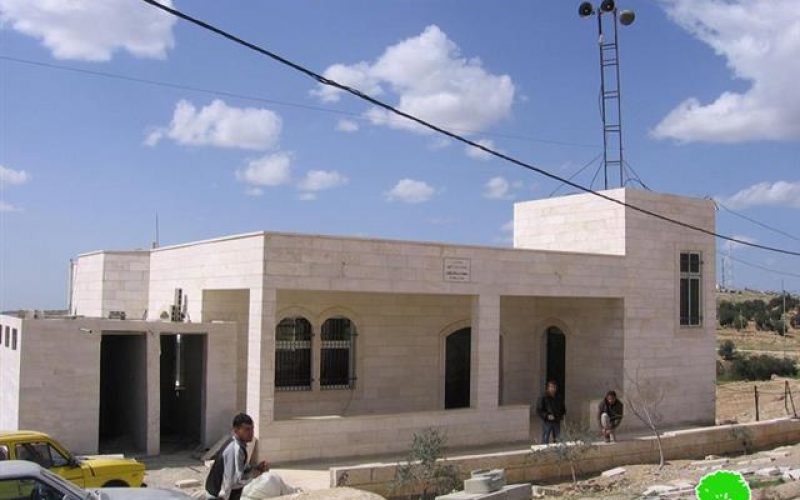 On February 27, 2011, the Israeli Occupation Authorities served a number of stop-work orders in Al Ramadeen, southern Hebron. According to theVillage Council, Israeli troops accompanied by officers of the so-called Civil Administration distributed a number of orders to houses and handed the Council orders against a mosque and an elementary school in the village.
The orders specified March 11, 2011, as the date for the hearing session in Beit El Military Court to discuss the fate of the structures. One of the orders was issued against Ali Ibn Abi Taleb Mosque at the northern entrance of the village; the 200-m2-mosque was built in 2007.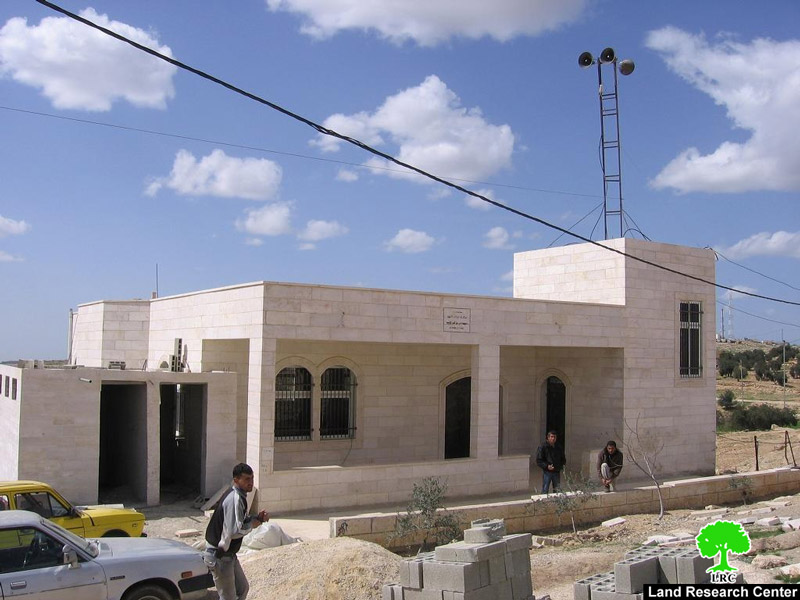 Picture: A li Ibn Abi Taleb Mosque
The locals considered the order as part of the Israeli Occupation overall war that also included places of worship. Beneath the Mosque, stands part of Al Ramadeen school; because of the urgent need for classes, the school rented the ground floor of the mosque and turned into 9 classes serving 205 students.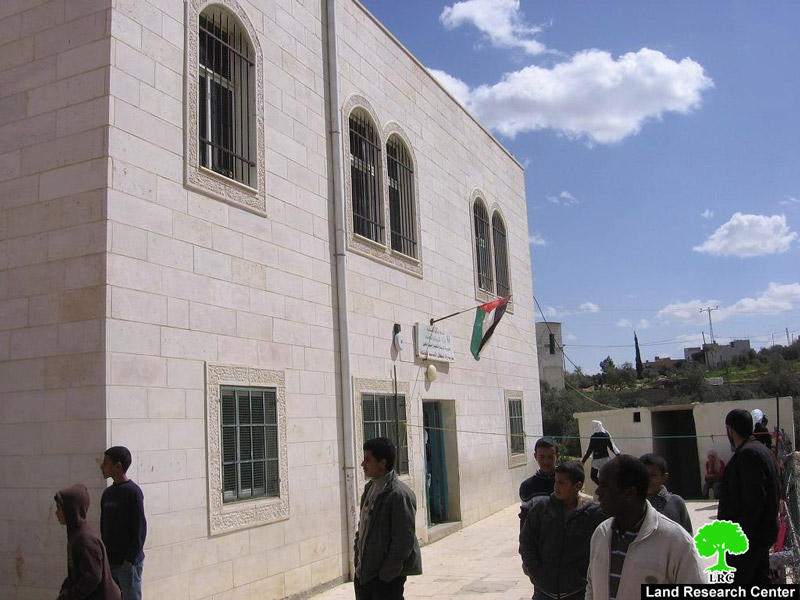 Picture: the school
After the establishment of a new school building, the Israeli Authorities included the new building in the demolition order.
Picture: Wadi al Sultan School – the new bui.ding
The school principal condemned the Israeli order and added that if the Israelis carry out the order it will have catastrophic impact on the educational sector in the village; children will lose their right to proper education; thus, losing their future.
On the other hands, the locals considered the orders against the houses in the village as part of the overall Israeli Judization policy; one of the residents wondered: " why do they establish colonies on our lands, confiscate our lands, surrounding our village with the segregation wall, and build by-pass eoads, while, at the same time, we are not allowed to build in our lands and to try to solve our residential expansion problems."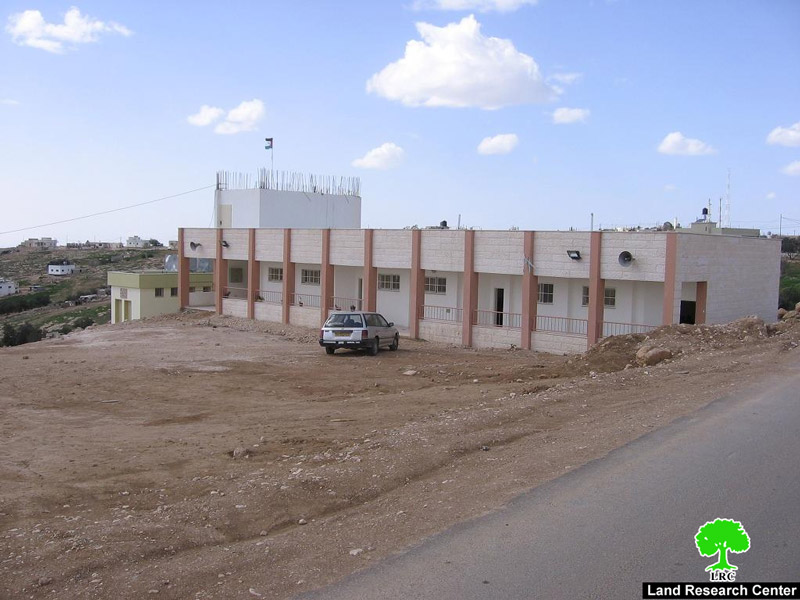 Picture: Eshkolot colony built over Al Ramadeen lands
Table 1: victims of the Israeli orders:
1

Saeed Al Zagharna

2

150

14

10

House, inhabited

1995

2

Ameer Al Zagharna

1

150

1

–

House, under construction

2011

Laying foundation phase

3

Mohammad Al Zagharna

2

150

1

–

House, inhabited

2001

Part of it is a medical clinic

4

Ahed Al Zagharna

2

150

1

–

House, inhabited

2005

5

Mohammad al Daghaghma

2

220

7

4

Warehouses, used

2007

blacksmith

1

200

Warehouse, used

2009

6

Mahmoud al Daghaghma

1

200

2

0

House, under construction

2010

7

Mohammad al Jakhadma

1

300

—

—

Warehouse, under construction

2010

12

1520

26

14
Prepared by
The Land Research Center
LRC