Demolishing a Water Pool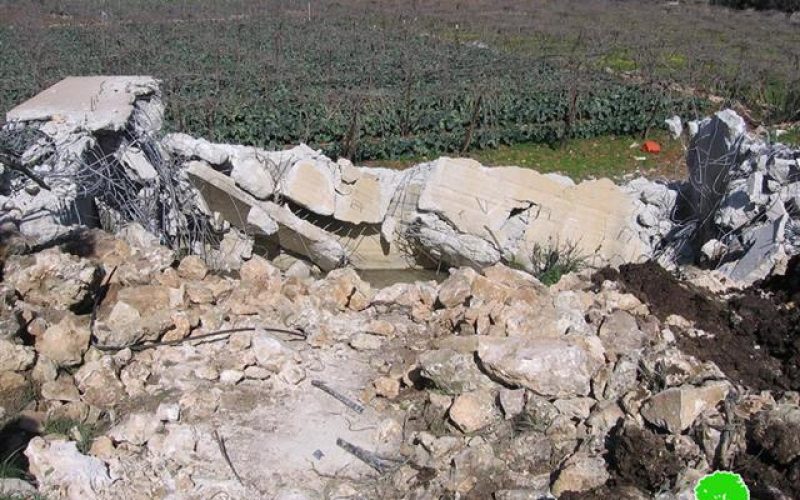 On March 2, 2011, the Israeli Occupation Authorities ordered the demolition of water pool in Al Baq'a; the property of Faraj Jaber. According to eyewitnesses, Israeli Occupation Army troops and Police officers escorted a dozer which in turn destroyed the pool; the soldiers threw the water pumps into the bottom of the pool.
Faraj stated that the pool was 300 m3 in volume. It was built in 2000 to be used to gather water to irrigate around 2 dunums of land. People used the pool water for human needs as well because e they do not have a permanent water supply.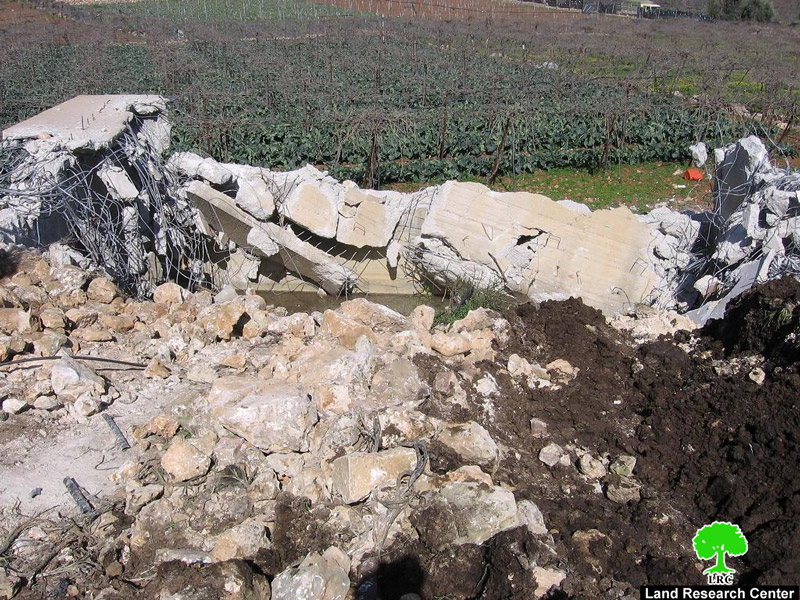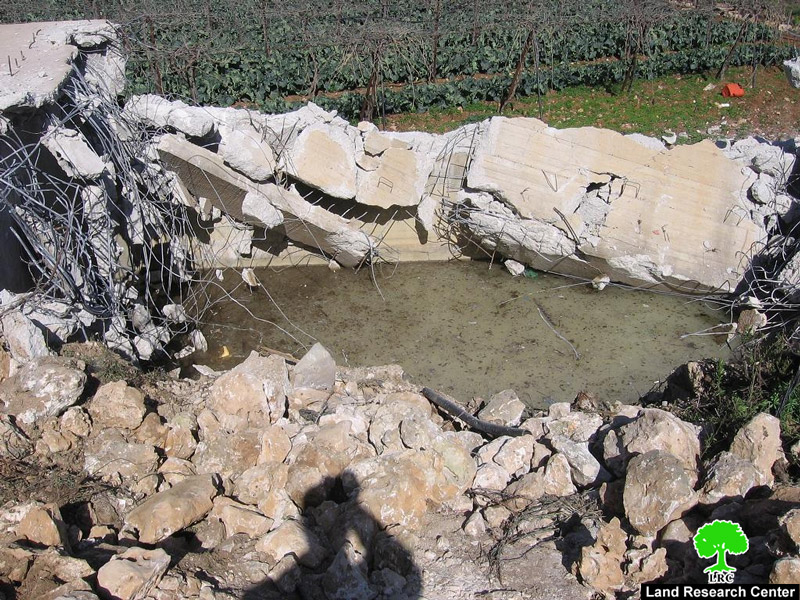 Picture 1-3: demolition of the pool
'Ata Jaber, a relative, explained that they received a stop-work order against the pool in 2005; the order was given to a lawyer to appeal for the court; however, his efforts were futile and the pool was destroyed on March 2. Jaber pointed out that 40 of his neighbors use the pool water for their own personal usage; now, these people are suffering from the lack of water.