5 Stop-Work Orders against Bedouin Families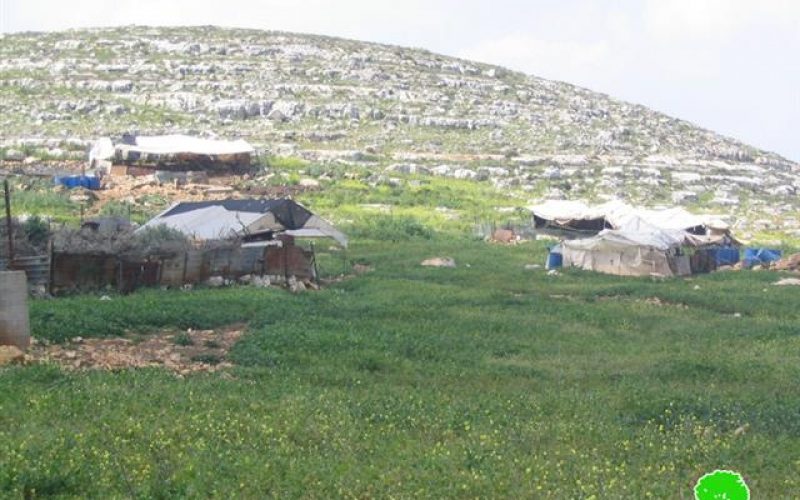 Violation: the Israeli Occupation Army hands 5 stop-work orders to Bedouin families.
Location: Al Mahajer – Northern Salfit.
Date: February 20, 2011.
Perpetrators: the Israeli Occupation Organization and Construction Committee.
Victims: 5 Bedouin families.
Details:
Officers of the Israeli Orgaization and Construction Committee accompanied by Israeli troops broke into the nomads gathering of Al Mahajer on February 20, 2011. They handed 5 stop-work orders to families there. The gathering is only 150 meters away from houses in Salfit; most of the people living in that gathering had previously received stop-work orders issued against their agricultural structures in the target area; the Israelis claim that the gathering is located in area classified 'C' and that the farmers have nor received the needed permits for construction.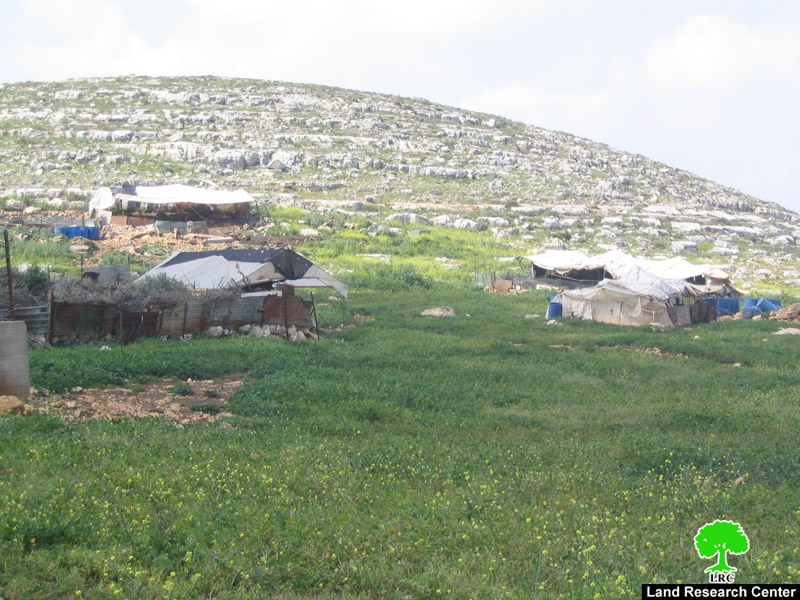 It must be noted that most of the people living in this gathering are refugees who were evicted after the Israeli conquest in 1948. They settled for a while around Hebron, before settling relatively permanently around Salfit.
Table 1: victims:
No.

Victim

Family members

damage

Houses

shacks

1

'Ali Muhamaddin

11
2
1

2

Nawwaf Muhamaddin

7
1
1

3

Muhammad 'Azazma

13
2
2

4

'Akef Muhamaddin

8
1
—

5

Minwar 'Azazma

6
1
2

Total

45

7

6
The notified gathering is located 1 km away from Ariel colony which is built mostly over Salfit lands. The locals are anxious about the fact that this might be a move towards taking over the whole area and using it for colonial expansion purposes.
The area has been facing a vicious colonial attack since 1990.
Targeting the nomads gatherings in the West Bank appears to be a main part of the Israeli Occupation overall colonial policy. Most of these gatherings are struggling against a "transfer" scheme put by the Israeli conquerors. A scheme with a purpose of clearing huge areas of its Palestinian residents and using it for colonial expansions.
The Israelis, nowadays, are taking advantage of the internal conflicts storming the Middle East. They have already confiscated thousands of dunums of land and went further by implementing their transfer plans. They had recently destroyed 15 shacks in Yirza in addition to several aggressions against Tana.
Now, they are targeting the nomad gathering in Salfit with the purpose of spreading fear and destruction making it easier to implement their overall plans.