The Israeli Occupation Issues Four Stop-Work Orders in Jit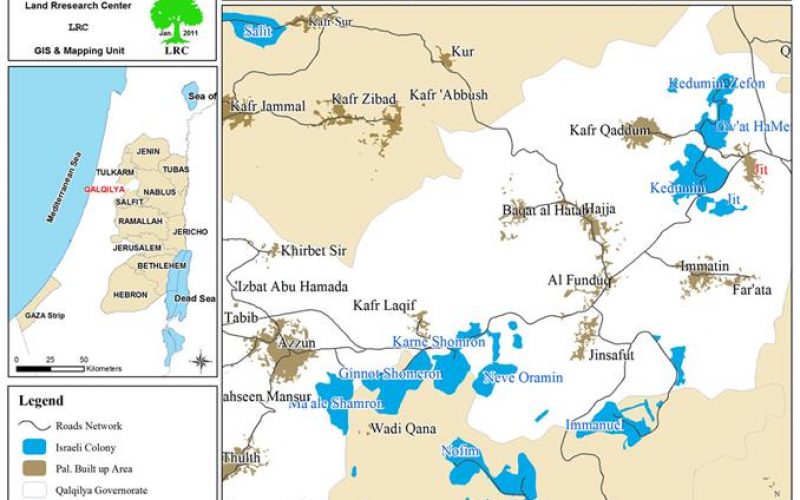 Violation: four stop-work orders against Palestinian residences.
Location: north west Jit – Qalqiliya Governorate.
Date: December 22, 2010.
Perpetrators: the Israeli Occupation Organization and Construction Committee.
Victims: Sidda, Sakhen, and 'Irman families.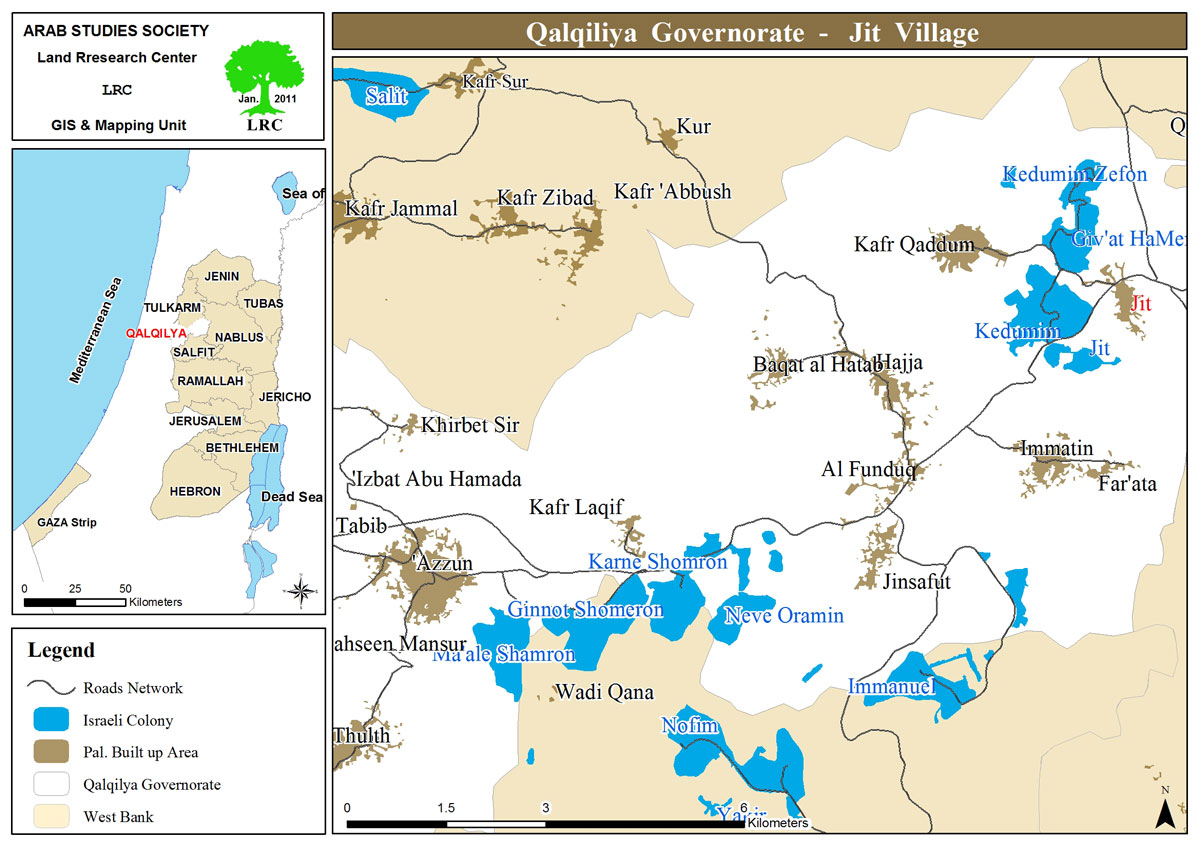 Details:
On December 22, 2010, Israeli occupation troops accompanied by the Israeli Occupation Organization and Construction Committee officers broke into Jit village. During the operation, Israeli soldiers took pictures of various houses, shops, and workshops located on the edge of the main road near Kadummim colony. Furthermore, they handed four stop-work orders against residences under the pretext of construction without receiving permit in area classified 'C' according to Oslo Accords. The Committee gave the owners till January 27, 2011 to issue the needed permits.
Table 1: victims:
| | | | |
| --- | --- | --- | --- |
| victim | Family members | Structure type / description | picture |
| Khalil Sidda | 6 | One storey, ready for use | 1 |
| Ahmad Sidda | 2 | One storey, under construction | 2 |
| 'Ayed Sakhen | 5 | One storey and a basement, under construction | |
| Sami 'Irman | 4 | One storey, ready for use | 3 |
| Total | 17 | | |
* source: Direct field work – Land Research Center
Jit:
Jit is located 12 km to the south west of Nablus city, on An Nar Mountain. It is also 14 km to the east of Qalqiliya city and is located under the jurisdictions of Qalqiliya Governorate. The village residences are placed over two parallel mountains overlooking the main road connecting Nablus and Qalqiliya. Jit is surrounded by various Palestinian communities including Surra and Tal (east), Far'ata. Al Funduq, Immatin, and Hijja (south), Qusin and Kafr Kaddum (north). It is also edged by the expanding Israeli colony of Kadummim. Its total area is 6460 dunums including 243 dunums of built up area.
The Israeli Occupation confiscated more than 1200 of the village lands for colonial expansion purposes including the expansion of Kadummim and Gil'ad Zohar colonial nucleus. Such colonial entities cause day-to-day suffering to surrounding Palestinian population because of the Israeli army measures in addition to the daily aggressions committed by the colonists. Such attacks included attacks against agricultural fields and farmers.
Jit is inhabited, according to the latest statistics done by the Village Council, by round 2700 people. The unemployment rate reached 34% of the total population. The Israeli measures and land confiscation drastically contributed to such high rate.